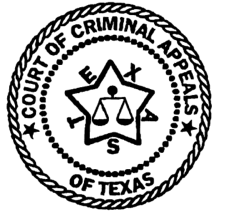 IN THE COURT OF CRIMINAL APPEALS
OF TEXAS
---
NO. 1692-99
---
ZEDRIC MILLER, Appellant
v.
THE STATE OF TEXAS
---
ON DISCRETIONARY REVIEW
FROM THE TWELFTH COURT OF APPEALS
SMITH
COUNTY
---
Womack, J., filed an opinion concurring in the judgment and dissenting from the order to publish, in which Keller, J., joins.
We granted discretionary review to consider whether a judgment of conviction could order that the sentence be cumulated if there was no evidence to prove that another sentence had been imposed on the defendant Our decision turned out to be improvident because, as the Court holds ante at 9-11, the record of this case contains sufficient evidence that other sentences had been imposed on the defendant. The case does not present the issue we agreed to resolve. The Court's discussion of the issue, ante at 5-9, is at most an advisory opinion of little or no precedential value. We should dismiss the State's Petition as improvidently granted. Now that we have expended our resources on the case, we should grant review on our own motion and reverse the judgment of the court of appeals in an unpublished opinion.
I concur in the judgment and dissent from the decision to publish.
En banc.
Delivered December 13, 2000.
Publish.