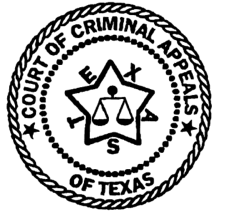 IN THE COURT OF CRIMINAL APPEALS
OF TEXAS
---
NO. 1704-01
---
DAMIAN DEMARCUS WILLIS, Appellant
v.
THE STATE OF TEXAS
---
ON APPELLANT'S PETITION FOR DISCRETIONARY REVIEW
FROM THE FIRST COURT OF APPEALS
HARRIS COUNTY
---
Keller, P.J.,

filed a dissenting opinion in which MEYERS, J., joined.



DISSENTING OPINION



Whether a defendant has permission to appeal is an issue distinct from whether he has waived appeal. Under the appellate rules in effect at the time appellant's notice of appeal was filed, a plea bargaining defendant was permitted to appeal in only three situations: (1) when the appeal was for a jurisdictional defect, (2) when the appeal was of a matter raised by written motion and ruled on before trial, and (3) when the trial court granted permission to appeal. (1) So, under some circumstances, permission to appeal would be a precondition for allowing such an appeal by a plea-bargaining defendant. By contrast, a waiver of appeal can occur whether or not there is a plea agreement. (2) So waiver of appeal is different from permission to appeal, which applies only to bargained pleas.

Moreover, when there is a plea agreement and waiver of appeal is part of that agreement, the State has an independent right to hold the defendant to the bargain, regardless of whether the trial court grants permission to appeal. (3) While the trial court was not required to follow the plea agreement, (4) in this case it did. Even though the "permission to appeal" obstacle has been removed, appeal should still be barred by the defendant's valid waiver.

If the "waiver of appeal" language was an oversight and does not reflect the intent of the parties, the defendant can show that on habeas corpus. (5) There is nothing in the appellate record to support such a claim, however, and we should not presume the existence of such an oversight from the mere fact that a judge granted "permission" to appeal - especially when the judge in question was not the judge at the plea proceedings.

KELLER, Presiding Judge

Date Filed: November 19, 2003

Publish

1. See TEX. R. APP. P. 25.2(b)(3) (West 2002).

2. See Monreal v. State, 99 S.W.3d 615 (Tex. Crim. App. 2003).

3. Blanco v. State, 18 S.W.3d 218 (Tex. Crim. App. 2000).

4. TEX. CODE CRIM. PROC., Art. 26.13(a)(2).

5. See TEX. CODE CRIM PROC., Art. 11.07.