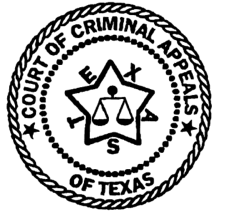 IN THE COURT OF CRIMINAL APPEALS
OF TEXAS




---
NO. 1746-00
---
JOSE BERNARDO JIMENEZ, Appellant
v.
THE STATE OF TEXAS




---
ON STATE'S PETITION FOR DISCRETIONARY REVIEW
FROM THE THIRTEENTH COURT OF APPEALS
CAMERON COUNTY
---
The opinion of the Court was delivered per curiam.
O P I N I O N
Appellant was indicted for and convicted of murder. Tex. Penal Code §19.02 (a)(3). The Court of Appeals reversed, finding that appellant's confession was illegally gained and erroneously admitted into evidence. Jimenez v. State, 28 S.W.3d 702, 706 (Tex. App. Corpus Christi, 2000).
The State filed a petition for discretionary review contending that the Court of Appeals erred in failing to apply Guzman v. State, 955 S.W.2d 85 (Tex. Crim. App. 1997) and in failing to conduct a harm analysis under Rule 44.2(a). Tex. R. App. Proc.
When the Court of Appeals delivered its opinion, it did not have the benefit of this Court's opinion in Ross v. State, 32 S.W.3d 853 (Tex. Crim. App. 2000). We grant both of the grounds raised in State's petition for discretionary review, vacate the Court of Appeals' judgment, and remand this case to that court for its consideration of whether Ross affects its decision and whether a harm analysis is appropriate, and if a harm analysis is appropriate, whether the error was harmless. Tex. R. App. Proc. 44.2. Cain v. State, 947 S.W.2d 262, 264 (Tex. Crim. App. 1997).
Date delivered: February 28, 2001
Publish