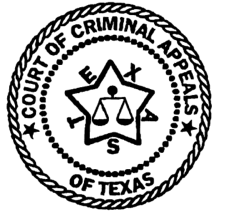 IN THE COURT OF CRIMINAL APPEALS
OF TEXAS
---
NO. 1778-00
---
RONALD CRAIG WILEY, Appellant
v.
THE STATE OF TEXAS
---
ON APPELLANT'S PETITION FOR DISCRETIONARY REVIEW
FROM THE THIRD COURT OF APPEALS
WILLIAMSON COUNTY
---
Cochran, J., delivered the opinion of the Court, joined by Keller, P.J., and Meyers, Price, Hervey, and Holcomb, JJ. Johnson and Keasler, JJ., concurred in the judgment. Womack, J., not participating.



O P I N I O N





Appellant claims that the trial court denied him his constitutional right to present a defense when it excluded portions of his sworn statement to an insurance investigator and testimony by a witness that a different person-a Mr. Thomas-might have had some involvement in committing the arson for which appellant was convicted. (1) Because we conclude, under the standards set out in Potier v. State, (2) that appellant was not deprived of his Sixth Amendment right to present a defense, we affirm the decision of the Third Court of Appeals, which also rejected this contention. Wiley v. State, No. 03-99-00047-CR (Tex. App. - Austin, August 10, 2000) (not designated for publication).

I.

Appellant, Ronald Craig Wiley, owned a restaurant called "Little Bit of Texas Grill and Bar." He opened it in the town of Thrall in February 1995, using some of his own money and $180,000 borrowed from his mother. The restaurant was not a financial success. During the four months that it was open, the restaurant had a net cash loss of $183,000. During those four months, appellant's mother added another $91,000 to the business account.

Before the restaurant opened, appellant had insured the building for $300,000 and its contents for $150,000. In March 1995, appellant increased the insurance coverage on the building's contents to $250,000, and then in May 1995, he increased the coverage on the building itself to $500,000.

The State offered evidence of several incidents involving gas leaks, combustible containers, and dangerous conditions existing at the restaurant in late May. For example, on May 22nd, appellant reported a gas leak. The gas company employee discovered that the source of the leak was a hole in a flex line going to the central heating unit. A week later, two of appellant's relatives noticed a strong odor of gas coming from inside the restaurant. The same gas company employee came out again. This time he discovered a three-quarter inch gas stop in an "open" position. He also found a propane cannister, a gasoline container, and a turpentine container on the floor in a dining room area. After shutting off the gas, the gas man told appellant's relatives that someone might be trying to burn down the building. The relatives called appellant, who was out of town, and he told them to take care of the problem. They then called the sheriff's department, which sent an officer to investigate and inspect the restaurant on May 30th. During his investigation, the sheriff's officer found several potentially dangerous conditions, including an empty butane cannister with a wide open valve; two plastic gas cans on the floor in one of the dining areas; a hot water heater with an exposed pilot light; and a lit candle on the floor near the front of the restaurant. When the gas company employee returned to the restaurant once again on May 31st, he discovered two more minor gas leaks, which he repaired before turning the gas back on.

Two different witnesses testified that, on June 5th, they saw appellant's truck at the restaurant with a flat-bed trailer attached. One of those witnesses helped appellant load a love seat and an end table onto the trailer. The other witness saw someone loading a computer and furniture items onto the trailer. A third witness testified that, when he drove by the restaurant at about 3:00 a.m. on June 6th, he saw a truck with a flat-bed trailer and a Lincoln Continental (3) parked outside. This witness also testified that he saw several boxes stacked on the trailer.

Appellant testified to the grand jury that he woke up very early on June 6th with a "bad feeling" about the restaurant. He got up and drove to the restaurant at about 6:00 a.m. and discovered that the rear double doors of the restaurant were open. He walked into the restaurant and then heard a loud "whoosh" and saw a flash of light coming from the right dining area. (4) There were no smoke alarms in the building. Appellant ran out of the restaurant, drove to a nearby gas station, and called the fire department. He then drove to his relatives' home and asked his brother-in-law, a volunteer fireman, to get the fire truck. He drove back to the restaurant and waited for the fire department to arrive.

Appellant filed an insurance claim for the damage to the building and its contents. (5) During the insurance company's investigation, appellant gave a sworn interview statement, portions of which were introduced into evidence at trial. The jury heard that, in that interview, appellant stated that he had received an ominous phone call the day after the restaurant fire. A female called appellant and "said something about heard about your little fire in Thrall, you little arsonist, you watch out how you treat - I've not gotten it right. Watch how you treat people. What comes around goes around or something." Appellant stated that he had fired one of his restaurant employees, Barney Chambliss, in early May, and that he believed Chambliss' dismissal prompted the call. (6) Appellant also admitted that two other properties he had owned had been destroyed by fire. In each case, he recovered insurance proceeds.

During trial, appellant wanted to offer an additional portion of his sworn interview statement to the insurance investigator, to the effect that he had "throwed" a "black guy" out of the restaurant the Saturday night before the fire and then "saw this black guy at 6:00 a.m. in the morning is [sic] almost to the Texaco station up the street. When I come back from my brother-in-law's house he's standing across the street back 100 yards from the restaurant, sitting there watching it burn." This gentleman, later identified as Charles "Moose" Thomas, was, according to appellant, picked up by the sheriff's department later that morning, but the "deputy fire marshal told me he wasn't the one who done it." The appellant argued that this portion of his out-of-court statement to the insurance investigator was admissible under Rule 106 of the Texas Rules of Evidence (7) because the State had already offered some other portions of that interview. (8) The State objected that "[t]his opens up an entire can of worms . . . it's going to take at last [sic] half a day to put out this fire" because the State would be forced to "warrant [Mr. Thomas] over here (9). . . bring in his mother (10) . . . bring Dr. Coons (11) . . . bring the prosecutors initially here . . . and the three police officers who saw him the day of the fire who says [sic] that he's nuts." The State pointed out that appellant himself testified to the grand jury that he, appellant, did not think that Mr. Thomas was capable of setting the fire. The trial judge sustained the State's objection, apparently under Rule 403. (12)

Then, during the defense case-in-chief, appellant wanted to offer testimony by another witness, Ms. Peck, to the effect that Mr. Thomas had been in the restaurant the Saturday evening before the fire, that he took his shirt off, was striking matches and "acting crazy," and that he was asked to leave the restaurant. Defense counsel made a proper proffer of her testimony. (13) The trial judge sustained the State's objection to this testimony as well, again apparently under rule 403, finding that any probative value would be substantially outweighed by unfair prejudicial effect or confusion of the issues.

Based upon the evidence admitted at trial, the jury convicted appellant of arson and sentenced him to ten years in prison and a $10,000 fine. The Austin Court of Appeals affirmed the conviction. Wiley v. State, No. 03-99-00047-CR (Tex. App. - Austin, delivered March 9, 2000). This Court then granted appellant's petition for discretionary review and remanded the case for the court of appeals to consider appellant's constitutional argument that he was denied his Sixth and Fourteenth Amendment rights to due process and to present a defense by the trial court's exclusion of the evidence concerning Mr. Thomas. The court of appeals once again affirmed the conviction, Wiley v. State, No. 03-99-00047-CR (Tex. App. - Austin, delivered August 10, 2000) (op. on remand), and this Court once again granted his petition for discretionary review.

II.

In Potier v. State, ___ S.W.3d __ (Tex. Crim. App., delivered February 13, 2002), this Court noted that "[e]rroneous evidentiary rulings rarely rise to the level of denying the fundamental constitutional rights to present a meaningful defense." ___ S.W.3d at __ (slip op. at 11). As explained in Potier, there are two distinct scenarios in which rulings excluding evidence might rise to the level of a constitutional violation: 1) a state evidentiary rule which categorically and arbitrarily prohibits the defendant from offering otherwise relevant, reliable evidence which is vital to his defense; (14) and 2) a trial court's clearly erroneous ruling excluding otherwise relevant, reliable evidence which "forms such a vital portion of the case that exclusion effectively precludes the defendant from presenting a defense." (15) In the first category, the constitutional infirmity is in the arbitrary rule of evidence itself. In the second category, the rule itself is appropriate, but the trial court erroneously applies the rule to exclude admissible evidence to such an extent that it effectively prevents the defendant from presenting his defensive theory. (16) In other words, the erroneous ruling goes to the heart of the defense.

In this case, the trial judge had the discretion to exclude appellant's out-of-court statement to the insurance investigator and Ms. Peck's testimony concerning the conduct of the "crazy" Mr. Thomas because the probative value of this testimony was substantially outweighed by the danger of unfair prejudice and confusion of the issues. This is precisely what the Austin Court of Appeals concluded. Appellant does not complain that Rule 403 is itself an arbitrary rule that discriminates against his right to present a defense. Thus, he does not contend that a state evidentiary rule categorically prevented him from offering otherwise relevant, reliable evidence which was vital to his defense.

Appellant simply argues that he should have been entitled to present evidence that a known "fire-starter," (17) Mr. Thomas, "was thrown out of the restaurant a few days prior to the fire, and, in fact, was standing across the street watching it burn." According to appellant, had the jury been permitted to hear evidence that another person could have committed the offense, they might have entertained a reasonable doubt as to Appellant's guilt. Thus, he relies upon the second type of evidentiary ruling which could conceivably rise to a constitutional violation: a clearly erroneous ruling which excludes admissible evidence and which effectively prevents the defendant from presenting his defense.

In this case, however, appellant has not shown that the trial judge's Rule 403 ruling was erroneous. Appellant wanted to offer evidence suggesting that perhaps the incompetent Mr. Thomas could have "assisted" someone else in starting the restaurant fire. (18) In other words, Mr. Thomas was a possible assistant to an "alternate perpetrator."

In weighing probative value against Rule 403 counterfactors, courts must be sensitive to the special problems presented by "alternative perpetrator" evidence. Although a defendant obviously has a right to attempt to establish his innocence by showing that someone else committed the crime, he still must show that his proffered evidence regarding the alleged alternative perpetrator is sufficient, on its own or in combination with other evidence in the record, to show a nexus between the crime charged and the alleged "alternative perpetrator." (19)

Appellant has not met that burden. In fact, appellant's proffered evidence suggesting that the mentally incompetent Mr. Thomas set this sophisticated fire is both meager and speculative. (20) As noted above, appellant himself told the grand jury that he did not think Mr. Thomas was capable of setting this fire. Nor did any of the investigating officers. The fact that Mr. Thomas was "thrown out" of the restaurant several days earlier for taking off his shirt, striking matches, and acting "crazy" does not show that it is logical or likely that he could enter the closed and locked restaurant without forced entry, then assemble gas cans in a particular dining area, dribble gasoline trails and set fire to them, and somehow escape from the otherwise closed and locked restaurant just as appellant was walking in the only open door to hear the "whoosh" of the fire igniting. The fire marshal and sheriff's department concluded that Mr. Thomas was not capable of starting this fire. Other evidence that Mr. Thomas could not be the arsonist included proffered evidence from the State that Mr. Thomas' mother could account for his whereabouts until a quarter of six in the morning-since this was merely fifteen minutes before the fire started, there would not appear to have been sufficient time for him to ride to the restaurant on his bicycle, open the locked rear doors without forced entry, assemble the gas cans, dribble the gasoline, start the fire, and escape without appellant seeing him.

Even if we assume that the evidence concerning Mr. Thomas had some marginal relevance, that proffered evidence cannot survive the balancing test under Rule 403. The probative value of this testimony was slight because of its highly speculative nature. The testimony did, however, present a great threat of "confusion of the issues" (21) because it would have forced the State to attempt to disprove the nebulous allegation that perhaps Mr. Thomas was somehow involved as an assistant to some unknown sophisticated arsonist in burning down appellant's restaurant. (22) This side trial might have led the jury astray, turning the focus away from whether appellant - the only person whose actions were on trial - set his restaurant on fire. It also presented a threat of "unfair prejudice," as it would invite the jury to blame an absent, unrepresented, incompetent person for an arson when there was not a scintilla of evidence that he was actually involved. (23) Appellant did not at trial, nor on appeal, ever make any connection between the mere presence of Mr. Thomas near the fire and any act he might have committed to set the fire or assist another in setting the fire. As was noted by the Tenth Circuit in the Timothy McVeigh case:

It is not sufficient for a defendant merely to offer up unsupported speculation that another person may have done the crime. Such speculative blaming intensifies the grave risk of jury confusion, and it invites the jury to render its findings based on emotion or prejudice. (24)

The trial judge's ruling in this case did effectively preclude appellant from presenting some of his evidence that perhaps Mr. Thomas was somehow involved in the commission of this arson. But appellant has failed to show how the trial judge's ruling was erroneous, much less so clearly erroneous that it violated his constitutional rights. This evidence was, at best, only marginally relevant. It was highly speculative. The "Mr. Thomas" evidence is precisely the type of emotionally-freighted but speculative evidence that trial judges properly exclude under Rule 403, whether offered by the State or the defendant.

In sum, we conclude that the court of appeals properly held that appellant

was not deprived of his constitutional right to present a defense because the trial judge did not abuse its discretion in excluding testimony concerning Mr. Thomas under Rule 403. Therefore, we affirm the judgment of the court of appeals.





Cochran, J.

Delivered: March 27, 2002

Publish

1. Appellant's Ground for Review was:

The Court of Appeals erred when it held appellant was not deprived of his constitutional right to present a defense. Potier v. State, ___ S.W.3d ___ (Tex. Crim. App., delivered February 13, 2002).

3. There was testimony indicating that appellant's girlfriend drove a Lincoln Continental or Town Car.

4. According to investigators, there was trace evidence of gasoline poured inside the restaurant which indicated that the gas cans that started the fire were set down, gasoline was poured, and the fire immediately set. The trails of gasoline were lit in the center of the restaurant-where appellant testified he was standing when he heard the loud "whoosh" and saw a big flash.

5. After an investigation, the insurer denied appellant's claim for coverage.

6. At trial, appellant's former girlfriend, who was also the manager of the restaurant, testified that Barney Chambliss was fired because of his drug and alcohol use. She stated that someone had left a telephone message on the restaurant's answering machine stating: "I have a little message for Ronnie. We know about the little fire in Thrall. You just better watch out, you arsonist, and for using people, too." When she attempted to play the message for police investigators, she realized that later incoming messages had erased the threatening call. However, she did play this message for one of appellant's relatives, Debbie Ging. Ms. Ging testified that she heard the threatening call. Ms. Ging also testified that she knew Barney Chambliss was in prison at the time of the June 6

th fire.

7. Tex. R. Evid. 106 (Remainder of or Related Writings or Recorded Statements) reads:





When a writing or recorded statement or part thereof is introduced by a party, an adverse party may at that time introduce any other part or any other writing or recorded statement which ought in fairness to be considered contemporaneously with it. "Writing or recorded statement" includes depositions.

8. The portions offered by the State had nothing to do with Mr. Thomas.

9. According to the prosecutor, Mr. Thomas was, by the time of trial, a mentally incompetent patient confined at Rusk State Hospital.

10. According to the prosecutor, Mrs. Thomas could account for her son's whereabouts until a quarter to 6:00 on the morning of the fire. Further, she would testify that Mr. Thomas' only means of transportation was a bicycle.

11. Apparently Dr. Coons was the State's psychiatrist.

12. The trial judge did not explain the basis of his ruling on the record, but the State's argument for excluding this evidence was couched in terms of "unfair prejudice," "misleading the jury, and "confusion of the issues," all matters covered by Rule 403.

13. Specifically, the record show the following colloquy:





Defense: I have a witness available. She isn't here this afternoon, but we can get her here fairly quickly or get her here first thing Monday morning who would testify that Moose Thomas, who's Charlie Thomas, Charlie "Moose" Thomas, whatever his name is was in the restaurant on Saturday before the fire and that he was in the restaurant taking his shirt off, striking matches and acting crazy and was asked to leave the restaurant at that time.

This is the same Charlie "Moose" Thomas who the Court has consistently kept me from bringing anything in about. And if the Court's going to do that, then I'm not going to waste the Court's time of not - - of bringing this lady in here and going through that process.

And I will make a proffer that I would ask her - - in other words, I'll do a bill on it if the court indicates it's not going to allow me to go into the things about Charlie "Moose" Thomas.

State: Your Honor, we have discussed this briefly. Thomas was in the restaurant the Saturday night before. He was - - I've talked to Ms. Peck - - striking matches in an ashtray. He was asked to leave. Thomas is a gentleman of very low I.Q.

Thomas - - if Thomas - - according to his mother, she could account for him on the morning of the fire until a quarter of 6:00. Thomas has no vehicle other than a bicycle. Various sheriffs deputies indicate that Thomas - - they are well aware that Thomas has very little mental capacity. They saw him at the scene watching the fire like everybody else in Thrall. He did not smell of gasoline or smoke.

Mr. Temple will testify that he knows "Moose" Thomas. "Moose" Thomas in his opinion could not get into the restaurant with the doors wide open. This is a sophisticated fire.

If the Court allows this kind of speculative testimony, I'm going to have to get Thomas here himself. I have under subpoena Dr. Richard Coons in Austin. I've got repeated police officers that I'm going to have to bring in. I'm going to have to bring in his mother.

This - we're talking about a highly speculative and most prejudicial piece of speculation before this jury. We're talking probably three or four hours of testimony, and I think it's - - there's absolutely no probative value except to let the skunk loose in the jury box. Let the rabbit run across the trail.

The Defendant himself in grand jury testified that he didn't think Thomas had the snap to do this.

Defense: I think there's a little bit more than he was just sitting there striking matches in an ashtray, Your Honor. He was also seen by Mr. Wiley that morning walking across the street from the restaurant.

Now, Judge, I'm not here to mislead you. This is the man I went and talked to in Rusk, and I would be less than candid with the Court if I told you that I believe Mr. Thomas has any kind of serious intellectual capacity. That doesn't preclude him from possibly assisting someone else in starting this fire. I think that we're entitled to go into these areas in presenting our defense.

State: My simple point, Judge, is: If we have - - if we get into the mere mention of this, then we're going to have at least a half a day or a day. And there may be some delay getting Thomas himself in here. ...

Defense: Well, then I'm going to tell you, Judge, that man isn't going to be competent to testify as a witness in any Court. I would be surprised that he would have that level of competency, quite honestly, at this stage in time.

State: And, further, if he is not a competent witness, then that further adds to my misery - - the State's misery.

The best evidence to rebut whatever the allegations are is to put Thomas on the stand; and if he's incompetent, then I don't - - I can't put him on the stand. I would ask the Court to exclude any reference to Mr. Thomas.

The Court: Well, at this time, I'm going to sustain the objection to that testimony.

Defense: Your Honor, then I would offer as my bill what I have told this Court as to my understanding of what Ms. Peck would testify to as a Bill of Exceptions to the Court's ruling. See Potier, __ S.W.3d at __-__ (slip op. at 4-8) (concluding that U.S. Supreme Court cases "show that the exclusion of relevant material, important evidence by the application of particular rules that are arbitrary or disproportionate to their purposes may offend the constitution"). Id., ___ S.W.3d at __ (slip op at 14). See id. at ___ (slip op. at 11-14).

17. Mr. Thomas had been convicted of attempted arson in 1992. Of course, neither the defendant nor the State may offer evidence that a person is a "known fire-starter." This is prohibited character evidence under Rule 404. Indeed, one of appellant's points of error was that the State violated rule 404(b) by offering evidence that two of appellant's buildings had burned down in 1989 and 1991 and he had collected insurance proceeds on them. This evidence was offered, however, not to show appellant was a "fire-starter" type of person but to show a common motive-recovery of insurance proceeds-underlying all three fires.

18. Defense counsel forthrightly admitted to the trial judge that he did not believe Mr. Thomas had the "intellectual capacity" to plan, organize, and carry out this arson, but "[t]hat doesn't preclude him from possibly assisting someone else in starting this fire." There was, however, no evidence to support the logical chain of inferences that Mr. Thomas did, in fact, assist someone else in starting the fire.

See, e.g., Matthews v. Price, 83 F.3d 328, 332 (10th Cir. 1996) (noting, in federal habeas proceeding, that state court had held that "a defendant may not present evidence that another was an alternate suspect of a crime without proof that the other person committed some act directly connecting him to the particular charged offense"); see also State v. Woods, 508 S.W.2d 297, 300 (Mo. App. 1974) ("evidence that another person had an opportunity or motive for committing the crime for which the defendant is on trial is not admissible absent proof that the other person committed some act directly connecting him with the crime"). Compare United States v. Stevens, 935 F.2d 1380, 1401-06 (3d Cir. 1991) (when defendant claimed mistaken identity in aggravated sexual assault prosecution, it was error to exclude testimony by another victim that a different person resembling the defendant assaulted her in similar manner on same base within a few hundred yards). In Stevens, unlike the present case, there was direct evidence that an "alternate perpetrator" did, in fact, exist and that this person had, in fact, committed another offense precisely like the charged one during the same time period and in the same vicinity. There was no speculation concerning the existence or conduct of the alternate perpetrator.

21. The danger of "confusion of the issues" and "misleading the jury" arises when circumstantial evidence tends to sidetrack the jury into consideration of factual disputes only tangentially related to the facts at issue in the current case. The classic explanation of this danger comes from Dean Wigmore: "The notion here is that, in attempting to dispute or explain away the evidence thus offered, new issues will arise as to the occurrence of the instances and the similarity of conditions, [and] new witnesses will be needed whose cross examination and impeachment may lead to further issues." 2 John H. Wigmore, Evidence § 443, at 528-29 (Chadbourn rev. 1979). In short, the evidence is a "rabbit trail."

22. Appellant raised the question of whether Barney Chambliss, the fired restaurant employee, might have a motive to commit this arson.

There was, however, no evidence linking Mr. Thomas and Mr. Chambliss and, according to appellant's own witness, Mr. Chambliss was in prison at the time of the fire. See United States v. McVeigh, 153 F.3d 1166, 1191 (10th Cir. 1998) ("alternative perpetrator" evidence admissible only when record shows sufficient connection between charged crime and alleged alternative perpetrator; defendant may not merely offer "unsupported speculation" that another person may have committed offense), cert. denied, 119 S.Ct. 1148 (1999). Id. at 1191. See generally 40A Am. Jur. 2d Homicide § 286 (1999) ("In order to generate reasonable doubt as to the defendant's guilt, evidence may thus be submitted which tends to show that the crime was committed by a third person, but only if sufficient foundation is laid, which requires the introduction of evidence with an inherent tendency to connect the third person with the commission of the crime for which defendant is charged"); 22A C.J.S., Criminal Law, § 622b, 451 ("[t]he evidence, to be admissible, must be such proof as directly connects the other person with the corpus delicti, and tends clearly to point out someone besides accused as the guilty person. Disconnected and remote acts, outside the crime itself cannot be separately proved for such purpose; and evidence which can have no other effect than to cast a bare suspicion on another, or to raise a conjectural inference as to the commission of the crime by another, is not admissible.").