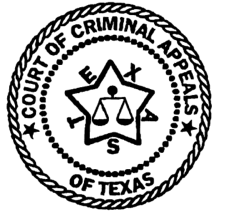 IN THE COURT OF CRIMINAL APPEALS
OF TEXAS
---
NO. 1781-99
---
SCOTT MATTISON LAWSON, Appellant
v.
THE STATE OF TEXAS
---
ON APPELLANT'S PETITION FOR DISCRETIONARY REVIEW
FROM THE SEVENTH COURT OF APPEALS
DEAF SMITH COUNTY
---
The opinion of the Court was delivered per curiam.
O P I N I O N
Appellant was indicted for felony murder under Tex. Penal Code 19.02(b)(3) with the underlying felony alleged to be aggravated assault. The trial court denied Appellant's instructed verdict on grounds that he could not be charged with murder under the facts alleged. The Court of Appeals affirmed, noting that its decision might be in conflict with Garrett v. State, 573 S.W.2d 543 (Tex. Crim. App. 1978). Lawson v. State, 999 S.W.2d 912, 913 (Tex. App.-Amarillo 1999).
Appellant has filed a petition for discretionary review contending, among other things, that the Court of Appeals' holding conflicts with Garrett v. State, 573 S.W.2d 543 (Tex. Crim. App. 1978). When it handed down its opinion in this case the Court of Appeals did not have the benefit of Johnson v. State, ___S.W.3rd ___ No. 1390-98 (Tex. Crim. App. Oct. 27, 1999). We grant ground one of Appellant's petition for discretionary review and remand this case to the Court of Appeals for reconsideration in light of Johnson.
Per Curiam
Date delivered: January 26, 2000
Publish