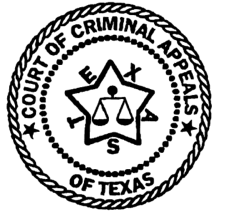 IN THE COURT OF CRIMINAL APPEALS

OF TEXAS




---
NO. 1808-01
---
DOUGLAS CHARLES GOLLIHAR, Appellant
v.
THE STATE OF TEXAS
---
ON APPELLANT'S PETITION FOR DISCRETIONARY REVIEW
FROM THE SIXTH COURT OF APPEALS
HOOD COUNTY
---
Per Curiam.
O P I N I O N
A jury convicted appellant of a state jail felony theft offense. The Court of Appeals affirmed. Gollihar v. State, 56 S.W.3d 606, 609 (Tex.App.-Texarkana 2001). We granted appellant's petition for discretionary review.
Having examined the record and considered the arguments in this case, we conclude that our decision to grant review was improvident. Appellant's petition for discretionary review is dismissed.
Delivered: September 11, 2002
Publish