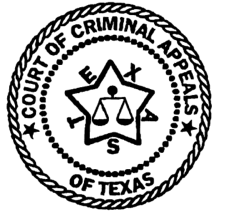 IN THE COURT OF CRIMINAL APPEALS
OF TEXAS
---
NO. 1812-00
---
DANNY EDWARD HULL, Appellant
v.
THE STATE OF TEXAS
---
ON STATE'S PETITION FOR DISCRETIONARY REVIEW
FROM THE FIRST COURT OF APPEALS
HARRIS COUNTY
---
Keasler, J.,
filed this concurring opinion.
CONCURRING OPINION
I concur in the Court's judgment.
Hull claims that the trial court predetermined the decision to revoke and was therefore biased. But the facts of this case do not show a predetermined decision to revoke probation. In July of 1998, a jury convicted Hull of injury to a child and sentenced him to ten years in prison, probated for ten years. The trial court orally admonished Hull at that time that he was placing Hull on "zero tolerance" probation. Four months later, the State filed a motion to revoke Hull's probation, alleging that he failed to report in November, 1998, and failed to present written verification of employment for the month of October, 1998. Hull pleaded true to the first allegation and not true to the second.
At the revocation hearing, the evidence revealed that Hull was placed on probation July 16th and was required to serve 90 days in jail as a condition of probation. He was released from jail on October 14th and reported to his probation officer for the first time on October 19, 1998. They met again on October 30th, and Hull's next scheduled visit was November 6th at 9:30 a.m. Hull informed his probation officer during his first two visits that he was employed, but he did not provide written verification of employment. He did provide written verification at the revocation hearing, showing that he had acquired three jobs - at Roadway Express, at the Houston Chronicle, and at Chevron - within the first three weeks of being released from jail. No explanation was given for Hull's failure to provide written proof of his employment to his probation officer during the first two visits.
The evidence showed that Hull failed to report as required on November 6th due to an incident involving his son at school. Before the incident, Hull had worked 16-hour shifts the previous three days in a row. Then, on the morning of November 6th, when Hull was at work, the school called Hull's wife to tell her that two boys had beaten up their kindergarten-aged son and urinated on him. She in turn called Hull. He immediately came home, and they went together to pick up their son. Hull testified that he didn't report to his probation officer as scheduled because, "after dealing with that issue, I was just very tired; and honestly, it just slipped my mind. I fell asleep." When he woke up, he remembered the missed appointment and immediately called in, sometime after 2:30 p.m.
Hull testified that he accepted responsibility for the missed appointment. He also testified as follows: "I was found guilty. I feel like the jury made a decision of sound mind and with faith, so I have to accept it. I don't agree with it, but I accept it." Additional evidence from the hearing revealed that Hull's family was in dire financial straits while he served his 90 day jail term, and that if his probation were revoked, his family would again be financially devastated. Hull asked that the trial court take him off "zero tolerance" and continue him on probation.
After the attorneys' arguments, the trial court made the following comments, which form the basis of Hull's complaint on appeal:
Stand up, Mr. Hull. Mr. Hull, even to this very day you come before me telling me that you, quote, unquote, accept responsibility and yet continue to deny your guilt in this matter in the face of overwhelming evidence. I seem to have heard that many, many times on the news lately.
Mr. Hull, I told you when you got probation, if you violated your probation in any way, shape, or form I was going to revoke that probation. I am a man of my word, and I am going to carry out what I told you when I gave you this probation. You did not have an option at all to do anything other than every single rule in this probation every step of the way exactly as instructed by me and the probation department.
You know, here you come again. It's all about poor Mr. Hull and his family. This case is and always has been about Marcus King, a three-year-old child, going to the hospital with a broken rib and a punctured lung because of your conduct.
Now, for reasons that I fail to understand, the jury having found you guilty, gave you the opportunity to have probation. And I gave you every condition of probation that I could think of in order to ensure that you would be strictly monitored and that you would follow these rules, because I told you that you were under zero tolerance, which meant that if you violated in any way, shape or form, you were going to be back here in an orange jumpsuit. You lasted 24 whole days on your probation after you got out of jail before you violated the rules of probation. This is one case where I can right a wrong. My only regret in this situation is that I am limited by the amount of punishment that I can assess you at ten years. But the jury made that choice and I have to live with it and you have to live with it.
Having said that, I revoke your probation. I sentence you to ten years confinement in the Texas Department of Criminal Justice, Institutional Division. I will give you credit for your back time. See the bailiff.
The judgment reflects that the trial court found both alleged probation violations to be true.
The trial court's comments at the conclusion of the hearing, though undoubtedly harsh, reflect a reasoned response to the evidence admitted at the hearing, not a predetermined decision to revoke. Several comments by the judge demonstrate that the judge considered the evidence before him. First, the judge expressed disapproval for Hull's failure to accept responsibility. The judge stated, "Mr. Hull, even to this very day you come before me telling me that you, quote, unquote, accept responsibility and yet continue to deny your guilt in this matter in the face of overwhelming evidence." Since Hull testified that he did not agree with the jury's verdict, the judge's comment reflects that the judge considered the evidence from the hearing. The judge also remarked that Hull attempted to put the focus on himself and his family without ever discussing the victim in the case, again showing that the judge did consider the evidence adduced at the hearing. Finally, the judge pointed out that Hull lasted only 24 days on his probation before a violation occurred, again demonstrating that the judge considered the evidence admitted at the hearing. Despite the judge's comments to the contrary, the record reflects that the judge's decision to revoke was not based solely on his "promise" to revoke. Instead, the record reveals that despite any previous promise to revoke, the judge made the eventual decision to revoke based on the evidence presented at the hearing.
Because these facts do not show a predetermined decision to revoke, I concur in the Court's judgment.
DATE DELIVERED: January 30, 2002
PUBLISH