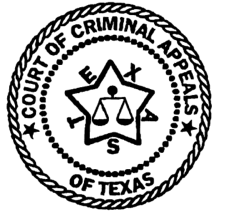 IN THE COURT OF CRIMINAL APPEALS
OF TEXAS
---
NO. 1812-00
---
DANNY EDWARD HULL, Appellant
v.
THE STATE OF TEXAS
---
ON STATE'S PETITION FOR DISCRETIONARY REVIEW
FROM THE FIRST COURT OF APPEALS
---
Johnson, J.,
filed a dissenting opinion.
D I S S E N T I N G O P I N I O N
I respectfully dissent. The majority bases its decision on appellant's failure to preserve error and holds that appellant waived his complaint. This, however, is a case in which the trial court made it very clear that, in its opinion, the jury had made a gross error in granting probation and that the trial court was going to find a way to correct for the jury's poor judgment. The trial court first states, "[F]or reasons that I fail to understand, the jury having found you guilty, gave you the opportunity to have probation." (1) Hull v. State, 29 S.W.3d 602, 604 (Tex. App.-Houston [1st Dist.] 2000). After excoriating appellant, the trial court then said, "This is one case where I can right a wrong. My only regret in this situation is that I am limited by the amount of punishment that I can assess you at ten years. But the jury made that choice and I have to live with it and you have to live with it." Id. He then informed appellant that he was imposing "zero tolerance" probation conditions.
It is axiomatic that the law does not require a futile act. Clearly, the trial court believed that appellant should be incarcerated for a long time and intended to give effect to its personal judgment despite the judgment of the community, in the form of the jury, to the contrary. Any attempt by appellant to challenge "zero tolerance" risked the high probability of assessment of even harsher terms of probation by an even more irate trial court. The court of appeals correctly analyzed the situation when it said, "These remarks show that the judge had committed himself to revoke probation for any violation whatsoever, no matter what exigent circumstances existed. This was error. It rendered him unable to apply the law the legislature enacted." Id.
A motion to recuse would have been equally futile and destined to provoke the increased wrath of the trial court. The judge, by his own words, made clear that he was going to correct the jury's "error." Can we say, then, that he would have, if asked, entrusted sentencing to another judge, who might actually consider the facts? Or that he would give appropriate consideration to a motion for resentencing? I think not.
In his concurrence, Judge Keasler asserts that the trial court's actions "reflect a reasoned response to the evidence admitted at the hearing, not a predetermined decision to revoke." Ante, at ___ (slip op. at 5). Judge Keasler also asserts that "[d]espite the judge's comments to the contrary, the record reflects that the judge's decision to revoke was not based solely on his 'promise' to revoke." Id at 6. How do we reconcile a record which contains statements by the trial judge that reveal a predetermined decision to revoke with the discounting of those statements? How can we claim to know better than the judge himself what the judge intended? When one's own words convict, this Court should not acquit.
While I do not agree entirely with the reasoning of the court of appeals, I believe that it was correct in its result. I would affirm the judgment of the court of appeals.
Johnson, J.
Date Filed: January 30, 2002
Publish
1. Appellant's probation officer testified that her caseload was between 120 and 130 cases, and only appellant's probation was "no tolerance." Hull, 29 S.W.3d at 605.