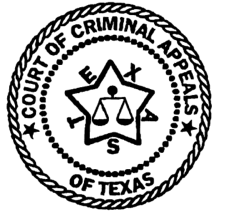 IN THE COURT OF CRIMINAL APPEALS
OF TEXAS
---
NO. 1862-98
---
SEAN ALLEN SMITH, Appellant
v.
THE STATE OF TEXAS
---
ON STATE'S PETITION FOR DISCRETIONARY REVIEW
FROM THE SEVENTH COURT OF APPEALS
---
Johnson, J., filed a concurring opinion.
C O N C U R R I N G O P I N I O N
The opinion of the Court cites to Graham v. State, 994 S.W.2d 651 (Tex. Crim. App. 1999), and again uses the terms "immunity agreement" and "agreement not to prosecute" interchangeably, one of the bases on which I differed with the majority in Graham. See id. at 657-658 (Johnson, J., concurring). I am unable to equate logically "a prosecutorial promise to dismiss a case" (ante at ____ (slip op. at 3)), with a prosecutorial promise not to file at all. However, this case is unlike Graham, in that criminal charges were filed and then dismissed with the approval of a judge and that both sides agreed at that time that there was an immunity agreement. I agree that once criminal charges are filed, whether by information or indictment, the approval of a judge is needed to dismiss them. I continue to believe that, until charges are filed, a dismissal of a complaint or a decision not to file formal charges rests within the sound discretion of the prosecutor and need not be ratified by a judge. With these comments, I join the opinion of the Court.
Johnson, J.
Date Filed: March 13, 2002
Publish