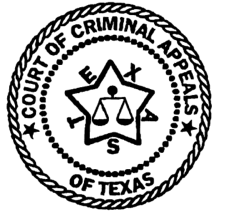 IN THE COURT OF CRIMINAL APPEALS
OF TEXAS
---
NO. 1889-00
---
LAWANDA LASHAE WOODS, Appellant
v.
THE STATE OF TEXAS
---
ON DISCRETIONARY REVIEW
FROM THE THIRTEENTH COURT OF APPEALS
JACKSON
COUNTY
---
Womack, J., filed a concurring opinion.
I agree that the court of appeals should have dismissed this appeal, but for reasons different from those this court gives today.
The appellant pleaded guilty and was placed on deferred-adjudication probation, which did not exceed the plea-bargain recommendation of punishment. If she wanted to appeal the validity of her transfer from juvenile court to criminal court, she should have raised the question before she entered her plea, so that she could have appealed at that time. Because she did not, it is too late to raise the question by appeal. (I do not imply any view about her raising this issue by habeas corpus.)
Today the Court says that the requirement of Rule of Appellate Procedure 25.2(b)(3) still applies to the appellant in an appeal from the revocation of her probation, adjudication of guilt, and sentence to fifty years in prison because "this is a plea bargain case." (1) Her being placed on probation was plea-bargained; the revocation and fifty-year sentence was not. I have elsewhere expressed my view that Rule 25.2(b)(3) should not apply to such an appeal. (2) I am still of that view.
I therefore, respectfully, join the judgment of the Court but not its opinion.
En banc.
Delivered February 20, 2002.
Publish. See ante at 1. See Vidaurri v. State, 49 S.W.3d 880, 887 (Tex. Cr. App. 2001) (concurring opinion).