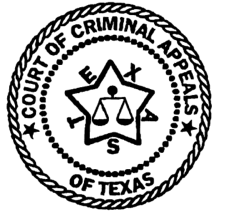 IN THE COURT OF CRIMINAL APPEALS
OF TEXAS
---
NO. 1911-98
---
DAVID LACOUR, Appellant
v.
THE STATE OF TEXAS
---
ON APPELLANT'S PETITION FOR DISCRETIONARY REVIEW
FROM THE NINTH COURT OF APPEALS
JEFFERSON COUNTY
---
Meyers, J., filed this concurring opinion.
CONCURRING OPINION
The majority correctly reverses the judgment of the Court of Appeals. While the fact that one hundred other nudists were on the beach certainly suggests the conduct was not offensive to everyone on the beach, it says nothing about whether the conduct was offensive to non-nudists who also had a right to be there. Under the Court of Appeals' logic, if participants in the disorderly conduct greatly outnumber nonparticipants, then participants are not reckless in their expectations that others will not be offended. Thus, according to the Court of Appeals, the viewpoint of the majority participants in the questionable conduct is determinative of what is offensive. This view of the evidence in a light favorable to the actors is contrary to Jackson v. Virginia, 443 U.S. 307 (1979). Such view of the evidence is also inconsistent with the definition of "recklessness," which subsumes the standard of care of an ordinary, reasonably prudent person, not the standard of care of the particular actor.(1)
With these comments, I concur in the judgment of Court.
MEYERS, J.
Delivered January 5, 2000
Publish
1. The Penal Code defines reckless conduct as follows:


A person acts recklessly, or is reckless, with respect to circumstances surrounding his conduct or the result of his conduct when he is aware of but consciously disregards a substantial and unjustifiable risk that the circumstances exist or the result will occur. The risk must be of such a nature and degree that its disregard constitutes a gross deviation from the standard of care that an ordinary person would exercise under all the circumstances as viewed from the actor's standpoint.


Tex. Penal code 6.03(c). The evidence is sufficient to prove reckless conduct when, viewing the evidence in the light most favorable to the verdict, the "evidence supports the jury finding that an ordinary person or reasonably prudent person, in appellant's position, ought to have been aware that a substantial and unjustifiable risk was created" by the appellant's conduct." Lopez v. State, 630 S.W.2d 936, 941 (Tex. Crim. App. 1982).