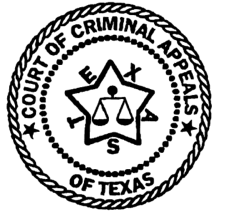 IN THE COURT OF CRIMINAL APPEALS
OF TEXAS
---
NO. 1932-01
---
MARCUS TURNER, Appellant
v.
THE STATE OF TEXAS
---
ON STATE'S PETITION FOR DISCRETIONARY REVIEW
FROM THE SECOND COURT OF APPEALS
TARRANT COUNTY
---
Meyers, J.,
delivered the opinion of the Court in which Keller, P.J.
, Price
, Womack
, Johnson
, Keasler
, Hervey
, and Holcomb, J.J.,
joined. Cochran, J., not participating.
O P I N I O N
A jury convicted appellant Marcus Turner of capital murder and sentenced him to life in prison for his part in a robbery-murder. Tex. Pen. Code §19.03. On appeal, Appellant argued that he received ineffective assistance of counsel during the pretrial plea bargaining process and the Court of Appeals reversed his conviction. Turner v. State, 49 S.W.3d 461 (Tex. App. - Fort Worth 2001). The State petitioned this Court, enumerating four grounds for review. We granted review to address two of those grounds:
1. "Does the court of appeals' opinion usurp the role of the trial court by insisting that the trial court was required to believe Appellant (and possibly his defense counsel) on the historical fact issue of whether the acceptance deadline had been communicated to Appellant?"
2. "Did the court of appeals' opinion relieve Appellant of his obligation to show prejudice-(a) by trampling the trial court's prerogative to make credibility determinations based on witness demeanor, and (b) by ignoring Appellant's failure to present evidence that he would have timely accepted the 35-year plea offer had the July acceptance deadline been communicated to him?"
Having examined the record and briefs and considered the arguments in the case, we have determined that our decision to grant review was improvident. We therefore dismiss the State's petition as improvidently granted.
Meyers, J.
Delivered: October 22, 2003
Publish