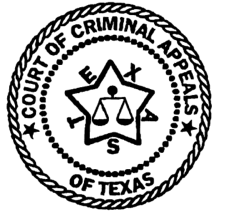 IN THE COURT OF CRIMINAL APPEALS
OF TEXAS
---
NO. 1939-00
---
NEAL HAMPTON ROBBINS, Appellant
v.
THE STATE OF TEXAS
---
ON APPELLANT'S PETITION FOR DISCRETIONARY REVIEW
FROM THE NINTH COURT OF APPEALS
MONTGOMERY COUNTY
---
Keller, P.J.,

filed a concurring opinion.



CONCURRING OPINION



I agree with the part of the Court's opinion that holds that the disputed evidence was admissible to rebut the defensive theory of accident. I do not agree, though, that the evidence was admissible to show intent, or that there is a catch-22 in Texas law.

As I read Estelle v. McGuire, (1) the Supreme Court did not hold that evidence of prior injuries to a child is admissible to show intent - it merely held that its admission under California state law did not violate the federal constitution. Prior to this Court's opinion in Smith v. State, (2) an analogous situation would have existed in Texas. Article 38.36 of the Code of Criminal Procedure would have made the disputed evidence admissible and McGuire would have established that there was no constitutional impediment to its admission.

But although Article 38.36 still exists, it is a now a statute utterly without effect. Before Smith, evidence of injuries previously inflicted by an accused upon a homicide victim was presumptively admissible. After Smith, the evidence is presumptively inadmissible. So, under Smith, the evidence in this case was inadmissible unless it met a Rule 404(b) exception. And although "intent" is a Rule 404(b) exception, because appellant did not claim that he injured the child by accident, his intent was not raised. While the Legislature could revive Article 38.36 (or try to (3)) by adding language like that in Article 38.37 §2, at this juncture evidence of prior injuries is generally not admissible in the State's case-in-chief to show intent.

But I also agree with Judge Cochran that the evidence of the child's injuries was admissible to show the corpus delicti of the crime. The cause of Tristen's death, 'compression asphyxia,' was not an obvious result of intentional homicide. Her death, viewed in a vacuum, could well have been considered an accident. So, in this case, even if appellant had not himself raised the issue of accident, the nature of the injuries did. The evidence was, therefore, admissible in the State's case-in-chief to show that the child's death was the result of an intentional act rather than an accident. Because the evidence was admissible in the State's case-in-chief, it is unnecessary to determine whether appellant raised issues that would have made the evidence relevant for other purposes.

I join the Court's opinion in part and otherwise concur in the result.

KELLER, Presiding Judge

Date filed: October 23, 2002

Publish

1. 112 S.Ct. 475 (1991).

2. 5 S.W.3d 673 (Tex. Crim. App. 1999).

3. See, e.g., Grunsfeld v. State, 843 S.W.2d 521 (Tex. Crim. App. 1992).