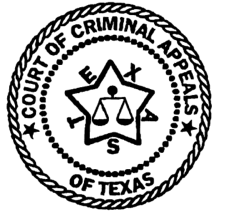 IN THE COURT OF CRIMINAL APPEALS
OF TEXAS
---
NO. 1947-98
---
ERVIN JEROME DICKEY, Appellant
v.
THE STATE OF TEXAS
---
ON STATE'S PETITION FOR DISCRETIONARY REVIEW
FROM THE FOURTEENTH COURT OF APPEALS
HARRIS COUNTY
---
KELLER, J., delivered a concurring opinion in which MANSFIELD and HOLLAND, JJ., joined.


CONCURRING OPINION
The theory behind the multiple assailants charge is that, when it is clear that an attack is being conducted by multiple people as a group, a defendant is justified in using force against any member of the group, even if the recipient of that force is not engaging in conduct that would, by itself, justify the use of force (or deadly force as the case may be). For example, if a defendant were trapped in a house with several hostile individuals, some of whom were brandishing firearms and threatening the defendant, the defendant may be justified in using deadly force against a different person who was blocking an exit that would otherwise be a viable path of retreat. The use of deadly force against the person blocking the exit would be justified, even though that person possessed no firearms and made no threatening moves, because of that person's complicity with those who threatened the defendant's life. The rule concerning multiple assailants is essentially an application of the law of parties to the defendant's assailants.
In this case, however, if appellant's testimony is believed, Brown committed an act that, by itself, justified the use of deadly force -- he reached for his gun. And Brown's action of reaching for his weapon was essential to establish that Brown was part of a group assault against appellant. So, under this record, for the jury to have believed that Brown and Marvis were about to conduct a group assault against appellant, the jury must also have believed that Brown was preparing personally to assault appellant. The latter theory was contained in the jury charge, and the jury's rejection of that theory necessarily shows that the jury would also have rejected a multiple assailants theory.
With these comments, I join the majority opinion.
KELLER, J.
DATE DELIVERED: December 15, 1999
PUBLISH