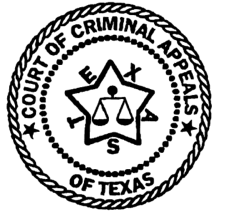 IN THE COURT OF CRIMINAL APPEALS
OF TEXAS
---
NO. 1947-98
---
ERVIN JEROME DICKEY, Appellant
v.
THE STATE OF TEXAS
---
ON STATE'S PETITION FOR DISCRETIONARY REVIEW
FROM THE FOURTEENTH COURT OF APPEALS
HARRIS COUNTY
---
Womack, J., filed a dissenting opinion.
I agree with Judge Johnson's opinion, post, that the court of appeals erred in failing to analyze this case as Almanza v. State, 686 S.W.2d 157, 171 (Tex. Cr. App. 1984), requires. What concerns me more is that this court conspicuously commits the same error.
I also want to record my disagreement with the Court's statement, ante at 5, that it is the appellant's burden to prove that he suffered harm. Chief Justice Traynor pointed out that the notion of burdens is largely meaningless in the harmless-error context.(1) The parties have only to suggest how the error was, or was not, harmful. The appellate court then assesses the likelihood of harm and applies the appropriate standard of harmless error.(2)
As an initial matter, we note that we deliberately phrase the issue in this case in terms of a judge's grave doubt, instead of in terms of "burden of proof." The case before us does not involve a judge who shifts a "burden" to help control the presentation of evidence at a trial, but rather involves a judge who applies a legal standard (harmlessness) to a record that the presentation of evidence is no longer likely to affect. In such a case, we think it conceptually clearer for the judge to ask directly, "Do I, the judge, think that the error substantially influenced the jury's decision?" than for the judge to try to put the same question in terms of proof burdens (e. g., "Do I believe the party has borne its burden of showing ?"). As Chief Justice Traynor said:


"Whether or not counsel are helpful, it is still the responsibility of the court, once it concludes there was error, to determine whether the error affected the judgment. It must do so without benefit of such aids as presumptions or allocated burdens of proof that expedite fact-finding at the trial." R. Traynor, The Riddle of Harmless Error 26 (1970).


O'Neal v. McAninch, 513 U.S. 432, 436-37 (1995).




En Banc.
Delivered December 15, 1999.
Publish.
1. Roger J. Traynor, The Riddle of Harmless Error 25-26 (1970).
2. Wayne R. LaFave & Jerold H. Israel, Criminal Procedure 1165 (2d ed. 1992).