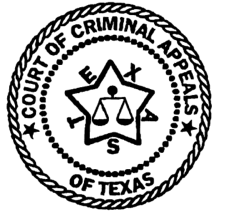 IN THE COURT OF CRIMINAL APPEALS
OF TEXAS
---
NO. 2042-00
---
FREDDIE M. HATTEN, JR., Appellant
v.
THE STATE OF TEXAS
---
ON STATE'S PETITION FOR DISCRETIONARY REVIEW
FROM THE SIXTH COURT OF APPEALS
---
Johnson, J., filed a concurring opinion.
C O N C U R R I N G O P I N I O N
Based on the ground for review presented to this Court, (1) I concur in the remand to the court of appeals for consideration of the validity of waiver of counsel. However, I have concerns about the breadth of the decision we make today, as we make no differentiation between felonies and misdemeanors or between original pleas and revocation hearings, nor do we take into account the differing characteristics of defendants.
I fervently hope that, after Faretta v. California, 422 U.S. 806, 95 S.Ct. 2525, 45 L.Ed.2d 562 (1975), no trial court at any level would permit a defendant to represent himself at trial on a plea of not guilty without thorough questioning to determine ability to conduct a defense and admonishing the defendant as to the pitfalls of self-representation, or appointing counsel to explore those topics with the defendant. My unease is with the holding here, pursuant to Johnson v. State, 614 S.W.2d 116 (Tex. Crim. App. 1981), that restricts those safeguards to those who choose to contest guilt. Whether couched in terms of "not guilty" or "not true," the decision whether to contest guilt is often one that is better made with the assistance of counsel. It is therefore incumbent upon the judicial system to ensure that the decision to forego counsel is made based upon sufficient information and understanding. Texas grants to defendants the right to have counsel at revocation hearings. That right is no less important when the defendant chooses not to contest guilt than when he does, and the importance increases as the potential sentence increases.
The charged offense in the case before us is a misdemeanor. We have previously held that admonishments as to deportation consequences must be given on felony offenses, but not on misdemeanors. State v. Jimenez, 987 S.W.2d 886 (Tex. Crim. App. 1999). These admonishments must be given on a plea of guilty as well as on pleas of not guilty. Carranza v. State, 980 S.W.2d 653 (Tex. Crim. App. 1998). By analogy, we could hold that admonishments on self-representation are required for felonies and appropriate, although not required, for misdemeanors, regardless of the plea.
Johnson, J.
Date Filed: March 13, 2002
Publish
1. "The court of appeals erred in holding that Hatten's waiver of counsel was not knowing and intelligent because the trial court did not admonish him as to the dangers and disadvantages of self-representation before accepting his plea of 'true' to the State's motion to revoke."