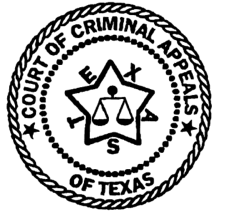 IN THE COURT OF CRIMINAL APPEALS
OF TEXAS
---
NO. 2042-00
---
FREDDIE M. HATTEN, JR., Appellant
v.
THE STATE OF TEXAS
---
ON STATE'S PETITION FOR DISCRETIONARY REVIEW
FROM THE SIXTH COURT OF APPEALS
HARRISON COUNTY
---
Price, J.,
filed a dissenting opinion.
We granted review to address the conflict among the courts of appeals on whether admonishments about the dangers of self-representation are required when the defendant pleads guilty. The appellant requests that we review the continuing vitality of Johnson v. State, 614 S.W.2d 116 (Tex. Crim. App. 1981) (op. on reh'g). The majority declines to review it, and then holds that Johnson and its progeny are applicable to this case.
The majority's analysis is incomplete and inadequate. I respectfully dissent.
Filed: March 13, 2002.
Publish.