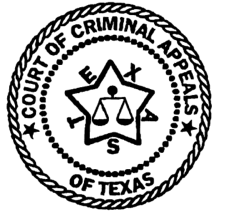 IN THE COURT OF CRIMINAL APPEALS
OF TEXAS
---
NO. 2049-01
---
THE STATE OF TEXAS
v.
CERJIO MARTINEZ, Appellee
---
ON STATE'S PETITION FOR DISCRETIONARY REVIEW
FROM THE EIGHTH COURT OF APPEALS
EL PASO COUNTY
---
The opinion of the Court was delivered per curiam.
O P I N I O N
Appellee, an officer with the El Paso Police Department, was charged with aggravated perjury based on inconsistencies between his statements to Detective David Norman and his surreptitiously recorded conversations with city attorney Stephanie Osburn. Appellee filed a motion to suppress all evidence obtained from Osburn, claiming attorney-client privilege.
The trial court found that Appellee had an attorney-client relationship with Osburn, that the privilege had not been waived, and that no exception to Texas Rule of Evidence 503 or Texas State Bar Disciplinary Rule of Professional Conduct 1.05 applied. Concluding that Appellee possessed the privilege to prevent disclosure of information related to Osburn by virtue of the attorney-client relationship, the trial court ordered that Appellee's taped conversations with Osburn, her grand jury testimony, her written statements, any other fact she learned via the attorney-client relationship, and all evidence obtained either directly or indirectly from Osburn were inadmissible and excluded from evidence.
The State appealed the trial court's ruling. The appellate court, relying on State v. Roberts, 940 S.W.2d 655 (Tex. Crim. App. 1996), dismissed the case holding that it had no jurisdiction to consider the State's appeal because Article 44.01(a)(5), V.A.C.C.P., "is limited to motions which seek to suppress evidence on the basis that such evidence was illegally obtained." State v. Martinez, 53 S.W.3d 903, 904-05 (Tex. App.- El Paso 2001). The State has filed a petition for discretionary review complaining of the Court of Appeals' holding.
We recently overruled Roberts in State v. Medrano, S.W.3d (Tex. Crim. App. No. 527-99, delivered February 6, 2002). In Medrano, we held that article 44.01(a)(5) is not limited solely to pretrial rulings that suppress "illegally obtained" evidence. The State may appeal an adverse ruling on any pretrial motion to suppress evidence as long as the other requirements of the statute are met. Medrano, slip op. at 16.
At the time the court of appeals decided this case, it did not have the benefit of our opinion in Medrano. Therefore, we grant the State's petition for discretionary review, vacate the judgment of the court of appeals, and remand this cause to that court for reconsideration in light of Medrano.
DELIVERED MARCH 20, 2002
PUBLISH