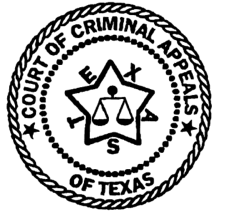 IN THE COURT OF CRIMINAL APPEALS
OF TEXAS
---
NO. 2124-00
---
RAFAEL GARZA MARTINEZ, Appellant
v.
THE STATE OF TEXAS
---
ON APPELLANT'S PETITION FOR DISCRETIONARY REVIEW
FROM THE THIRTEENTH COURT OF APPEALS
JACKSON COUNTY
---
Keller, P.J.,
filed a dissenting opinion in which HERVEY, J., joined.
DISSENTING OPINION
The affidavit that accompanied appellant's motion for new trial includes the following regarding the plea offer:
I was not told by my Attorney, Rudy Garza, until March 28, 1999, the day before we were set for trial, that there was a plea offer made by the District Attorney to my counsel. On Sunday, March 28, 1999, I met with my attorney, Rudy Garza, in his office in Corpus Christi, Texas and he told me for the first time that the District Attorney had made a plea offer of 4 years to do in prison. Prior to that time, Mr. Garza had never discussed with me a plea bargain offer or what my options were as far as plea bargaining or going to trial. I did not communicate to Mr. Garza my acceptance or rejection of the plea offer on that day. I really did not have enough time to think about it. We left the meeting agreeing we would wait to see what would happen the following morning in Jackson County. When I arrived the next morning the first thing my attorney communicated to me that the offer had changed to 8 years.
My attorney never made sufficient time with me to discuss a plea bargain, a plea offer, or the pros and cons of going to trial in Jackson County. If I had known what I know now about jury verdicts in Jackson County and had I had sufficient time to talk about the pros and cons about going to trial in Jackson County with my attorney, and had sufficient time to consider the 4 year offer, I would have taken the 4-year offer instead of going to trial. My attorney did not communicate this offer in a timely manner or discuss the pros and cons of going to trial in this county in a sufficient manner to allow me to make an informed decision regarding accepting a plea offer or going to trial.
I agree with the Court of Appeals that appellant's affidavit fails to allege reasonable grounds necessary to grant relief. This case is different from Ex parte Lemke. (1) Appellant knew about the plea offer the day before trial and did not, ever, attempt to accept it. Aside from an underdeveloped dispute between the attorneys over when the withdrawal of the offer was communicated, no one said a word at trial about the plea offer. Nothing suggests that appellant came to court Monday morning wishing to avail himself of the offer; the record is to the contrary. On that basis alone, the trial court would have been justified in refusing to hold a hearing.
Unlike Lemke, appellant does not claim that he would have accepted the offer if he had known about it before it was revoked. His claim is that he would have accepted the offer if he had known about it earlier, and had time to think about it, and known what he knows now about Jackson County juries, and been counseled more thoroughly by his attorney. I think there are plenty of defendants who could honestly make that exact claim after being assessed a higher sentence than what was offered in exchange for a plea. But even if true, that claim does not entitle a defendant to a new trial on the basis of ineffective assistance of counsel. Appellant's affidavit sounds more like remorse based on hindsight than a statement of an intent to accept an offer, and the trial court was entitled to view it as such. I respectfully dissent.
KELLER, Presiding Judge
Date filed: April 24, 2002
Publish
1. 13 S.W.3d 791 (Tex. Crim. App. 2000).