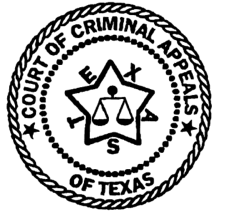 IN THE COURT OF CRIMINAL APPEALS
OF TEXAS
---
NO. 2127-01
---
THE STATE OF TEXAS
v.
DAVID FRANCISCO PEREZ, Appellee
---
ON STATE'S PETITION FOR DISCRETIONARY REVIEW
FROM THE ELEVENTH COURT OF APPEALS
TAYLOR COUNTY
---
Keasler, J.,

delivered the unanimous opinion of the Court.



O P I N I O N





After chasing David Perez---a theft suspect--to an apartment unit, Officer Kevin Pyeatt knocked on the apartment door. In response, Perez opened the door a crack. When he did that, Pyeatt smelled marijuana. We must decide whether a police officer needs reasonable suspicion before he talks to a person in a public place or knocks on a person's door. We conclude that he does not.

Facts

Officer Pyeatt was in his police car when he heard over the radio that someone had just snatched a purse at a nearby Wal-Mart. The dispatcher described the suspect as "a white male wearing a short-sleeved, light-colored tee-shirt, and light-colored pants with a navy toboggan-style hat." The suspect was reportedly heading northbound.

Pyeatt headed that way, looking for the suspect. He came across a resident of the neighborhood who told him that she had seen a person matching that description running through the neighborhood, headed north. Pyeatt continued onward towards an apartment complex. It was there that he saw a man later identified as David Perez. Perez was a Hispanic man in a blue and white short-sleeved shirt and a blue baseball cap.

Pyeatt slowed down to get a better look at Perez in order to determine if he was the purse-snatcher. But when Perez saw Pyeatt looking at him, he took off running. Pyeatt got out of the car and chased Perez, but Perez eluded him by dodging into an apartment unit. When Pyeatt reached the door, he knocked. Perez opened the door a crack, and Pyeatt smelled marijuana. Eventually, the premises were searched and a large bag of marijuana was found in the closet.

Procedural History

The State indicted Perez for possession of marijuana and Perez filed a motion to suppress the evidence. At the suppression hearing, defense counsel argued, among other things, that Pyeatt lacked reasonable suspicion to stop Perez "and ask him anything." The trial judge granted Perez's suppression motion. The judge entered written findings of fact and conclusions of law in which he concluded that "[a]n officer must have at least reasonable suspicion to approach a person in a public place to ask questions relating to a criminal investigation" and "[a]n officer must have at least reasonable suspicion to approach a person's residence and knock on the door to ask questions relating to a criminal investigation."

The State appealed, arguing, among other things, that Officer Pyeatt did not need reasonable suspicion or probable cause to contact Perez or knock on his door. The Court of Appeals disagreed. The Court implicitly held that reasonable suspicion was required by its conclusion that Pyeatt "did not have reasonable suspicion to contact Perez." (1)

We granted the State's petition for discretionary review to determine whether the appellate court erred "in holding that a police officer must have reasonable suspicion before he can contact a person in public or knock on the door of a person's residence." We reverse the Court of Appeals' judgment.

Analysis

We have recognized three distinct categories of interactions between police officers and citizens: encounters, investigative detentions, and arrests. (2) Police officers "do not violate the Fourth Amendment by merely approaching an individual on the street or in another public place, by asking him if he is willing to answer some questions, by putting questions to him if the person is willing to listen, or by offering in evidence in a criminal prosecution his voluntary answers to such questions." (3) Further, "[n]othing in our Constitutions prevent [sic] a police officer from . . . knocking politely on any closed door." (4)

Perez concedes that, in the case of an encounter, a police officer may stop and ask questions of a person without reasonable suspicion. But Perez argues that these facts constituted a detention, not an encounter, so reasonable suspicion was required. We disagree. At first, Pyeatt merely slowed down his vehicle to get a closer look at Perez. This was at most an encounter. When Perez ran to his apartment, Pyeatt followed him and knocked on the door. This, too, was simply an encounter. Reasonable suspicion was not required for either encounter, and the Court of Appeals erred in holding otherwise.

Judgment

We reverse the judgment of the Court of Appeals and remand this case to that court for proceedings consistent with this opinion.





DATE DELIVERED: September 25, 2002

PUBLISH State v. Perez, 56 S.W.3d 796, 798 (Tex. App. - Eastland 2001). Francis v. State, 922 S.W.2d 176, 178 (Tex. Crim. App. 1996). Florida v. Bostick, 501 U.S. 429, 434 (1991). Cornealius v. State, 900 S.W.2d 731, 733 (Tex. Crim. App. 1995).