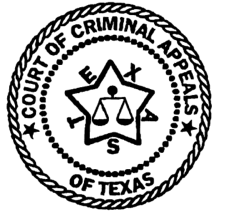 IN THE COURT OF CRIMINAL APPEALS
OF TEXAS
---
NO. 35,570-04
---

EX PARTE RICKY NOLEN McGINN, Applicant


---
ON APPLICATION FOR A WRIT OF HABEAS CORPUS

FROM BROWN COUNTY

---
Price, J., delivered an opinion dissenting to the order dismissing applicant's writ of habeas corpus.


D I S S E N T I N G O P I N I O N
Today, the majority dismisses applicant's writ of habeas corpus on the grounds that it is procedurally barred pursuant to Texas Code of Criminal Procedure Article 11.071 §5(a). See Tex. Code. Crim. Proc. Art. 11.071 §5(a) (court cannot consider merits or grant relief based on subsequent application unless current claims and issues were not and could not have been previously presented). I write separately to explain my disagreement.
In applicant's previous writ of habeas corpus, he submitted:
In this case the defense did not ask for its own expert to conduct or even to observe the testing done herein by the State with respect to blood testing, typing and DNA. Independent DNA analysis of the existing evidence will establish by a preponderance of the evidence that the Applicant is both factually and actually innocent of capital murder herein.
This Court dismissed applicant's third writ on March 29, 2000. We received applicant's current writ on May 26, 2000. In the current writ, applicant requests authorization for retesting of physical evidence by a defense DNA expert, based upon the affidavit of Dr. Robert C. Giles. Applicant argues:
New DNA testing is now available which could provide conclusive proof of [applicant's] steadfast contentions. Specifically, Applicant seeks to test biological evidence to wit, a pubic hair found in the victim's vagina, and a semen stain from the victim's shorts, and to have the same subjected to mitochondrial and STR DNA testing that would provide conclusive proof of his guilt or innocence before he is executed.
The district court that heard applicant's present writ agreed with applicant and recommended that relief be granted. It stated:
[Applicant] asserts claims and issues which the Court finds have not been and (based upon the arguments of Defendant's attorney at the hearing) could not have been presented previously in the initial hearing filed under Art. 11.071 of the Texas Code of Criminal Procedure because the factual basis for the claim was unavailable on the date the Defendant filed his previous two (2) applications for Writ of Habeas Corpus in that there was no expert who had stated what Dr. Giles stated in his affidavit of April 20, 2000. Frankly, it is questionable as to whether or not this factual basis could have been ascertainable through the exercise of reasonable diligence on or before May 15, 2000 which is the date that the Defendant filed his Motion to Authorize Retesting of Physical Evidence. . . . [In the previous writ t]here was no mention of advancements in DNA technology, no request to retest specific items of evidence and in fact misstatements earlier in the same paragraph about the lack of defense experts and independent DNA analysis at trial.
I agree with the findings of the trial court. Thus, this writ should not be barred under section 5; it contains sufficient facts to distinguish it from the previous claims. Therefore, the majority errs in dismissing this cause under Article 11.071 §5(a).
Pursuant to the trial court's recommendation, I would grant applicant's request for a stay of execution and authorize further DNA testing.
Price, J.
Date Delivered June 14, 2000
Publish