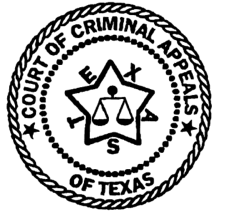 IN THE COURT OF CRIMINAL APPEALS
OF TEXAS
---
NOS. 51,652- 01 through -03
---
EX PARTE DONALD BLANTON HENDERSON, Applicant
---
ON APPLICATION FOR A WRIT OF HABEAS CORPUS
FROM HARRIS COUNTY
---
Johnson, J., filed a concurring opinion.
C O N C U R R I N G O P I N I O N
We have consistently held that the status of the applicant at the time of the application determines whether we have jurisdiction to hear an application for writ. In one recent case, we remanded an application to the trial court because of uncertainty as to whether the applicant was "confined" at the time of filing. We have also consistently held that, if no jurisdiction exists at the time of filing, jurisdiction will not arise with the passage of time; e.g. an application filed before the mandate is issued by the lower court will be dismissed for lack of jurisdiction, even though the mandate had issued by the time of submission to this Court. If no jurisdiction exists at the time the application is filed, we cannot create it.
In some circumstances, however, this Court may lose the jurisdiction we once had. For example, we permanently abate appeals if the defendant dies during the pendency of the appeal, as there is no longer the required case or controversy. This case falls into this type of application for writ. We have jurisdiction to hear appeals only from final convictions; because applicant was granted shock probation after he filed this application for writ, he is no longer "finally convicted," and this Court no longer has authority to rule on the application. We must therefore dismiss his application. Applicant may raise his complaints on a proper future 11.07 application should he fail to successfully complete his term of probation. Applicant may also be able to raise his complaints in an application under 11.08.
Johnson, J.
En banc
Filed: June 5, 2002
Publish