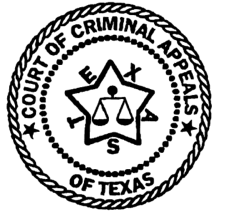 IN THE COURT OF CRIMINAL APPEALS
OF TEXAS
---
NO. 54,295-01
---
STATE OF TEXAS EX REL CHARLES A. ROSENTHAL, JR.,
Harris County District Attorney, Relator
v.
THE HONORABLE TED POE, JUDGE, 228TH DISTRICT COURT,
Respondent
---
ORIGINAL MANDAMUS PROCEEDING
FROM HARRIS COUNTY
---
Per Curiam.
O R D E R
This is an original action in which the Harris County District Attorney challenges an order entered by Judge Ted Poe on November 11, 2002, in State of Texas v. Cedric Ryan Harrison, Cause No. 913903, in the 228th District Court of Harris County. Relator seeks a writ of mandamus from this Court directing Respondent Poe to vacate that
STATE EX REL ROSENTHAL V. POE -2-
portion of the order permitting a television production company to record and later broadcast the deliberations of the jury in Harrison's capital murder trial.
On November 25, 2002, we entered an order in this cause affording Respondent Poe an opportunity to reply to the arguments presented by Relator Rosenthal. The response was timely filed.
Upon due consideration, we grant leave to file the instant action. Relator's brief shall be filed in this Court on or before December 27, 2002. Respondent's brief shall be filed in this court on or before January 9, 2003. The cause shall be submitted to the Court at 9:00 a.m. on January 15, 2003. If the parties desire to present oral argument, they shall request same within ten days of the date of this order. Our previous stay of all proceedings in the trial court remains in effect pending further orders by this Court.
IT IS SO ORDERED THIS THE 11TH DAY OF DECEMBER, 2002.
Do Not Publish