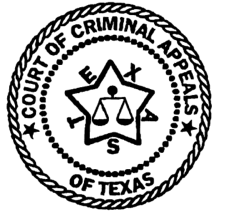 IN THE COURT OF CRIMINAL APPEALS
OF TEXAS
---
NO. 55,903-01
---
IN RE TEXAS ASSOCIATION OF BUSINESS,
WILLIAM O. HAMMOND, DON SHELTON,
AND JACK CAMPBELL, Relators
V.
HONORABLE MIKE LYNCH, Respondent
---
ON RELATOR'S MOTION FOR LEAVE TO FILE
A WRIT OF MANDAMUS
FROM THE THIRD COURT OF APPEALS
TRAVIS COUNTY
---
Johnson, J., filed a statement concurring in the order of the Court,
in which Price, & Cochran, J.J.,
joined.
S T A T E M E N T
The prerequisites for granting relief by writ of mandamus are well known: a purely ministerial duty, and no other adequate remedy at law. In the case before us, the respondents urge that they have no adequate remedy at law and that the trial judge had a clear ministerial duty to quash the subpoenae. In support, relators direct us to our recent decision in State ex rel. Rosenthal v. Poe, 98 S.W.3d 194 (Tex. Crim. App. 2003). This case is easily distinguished from that case: the standards and issues surrounding a public trial are considerably different from the standards and issues involved in a grand-jury investigation, a secret process.
Relators' claims of no adequate remedy at law are not yet ripe. While the subpoenae have been issued, there is no claim that any relator has been called to appear before the grand jury or has been asked to answer questions that would impinge on relators' First-Amendment rights. This is not to say that relators must literally go to jail before such rights may be asserted; I note only that, at the time this motion for leave to file was directed to this Court, no relator had committed an act that could be condemned as contemptuous.
Further, respondent conducted extensive hearings on relators' motions to quash and the voluminous accompanying pleadings. The apparent necessity of such hearings is a strong indication that the act requested was not ministerial, but discretionary.
After the hearings, respondent determined that "the subpoenaed information is substantially related to the valid state interest [in enforcing the Election Code]" and, "after balancing all interests that the information sought by the grand jury, with the exceptions set out below, bears a substantial relationship to the legitimate areas of inquiry." Such determinations are purely discretionary, not purely ministerial.
Relators also argue that failure to quash the subpoenae will irreparably violate the rights of TAB members and donors to freedom of association. Respondent has taken great care to protect the identities of individual members from disclosure; revealing those names is absolutely barred. (1) Under respondent's order, disclosure of the names of corporate members or member-donors is also barred unless and until the state can connect the corporation to "specific possible criminal activity." It appears that, at this time, there is no threat to relators' freedom of association, as no member or donor of TAB will be identified publicly and thus no possibility that relators' fears of "legal and social harassment against members and donors of TAB" will come to pass.
I concur in the order of the Court denying leave to file.
Johnson, J.
Filed: May 21, 2003
Publish
1. At the time he denied the motion to quash the subpoenae, Judge Lynch also entered a protective order that stated, in part:
"Therefore, the Movants' Motions to Quash Grand Jury Subpoenas are denied and they are hereby ordered to comply with said subpoenas with the following exceptions:
"1) The list of names of non-corporate T.A.B. members and donors are [sic] protected from disclosure.
"2) The list of corporate members and member-donors are [sic] protected from disclosure unless and until the State makes a record, in camera, showing that the names are relevant to specific possible criminal activity.
(With regard to Nos. 1 and 2 above, this does not preclude questions such as the amount or date of donations, or the type of business making the donations, et cetera - only the names and any comparable identifying information. The fact that a question inadvertently reveals a donor or member does not render it objectionable as long as the question is otherwise within the scope of this order.)
"3) No sitting elected official shall be subpoenaed without first demonstrating the necessity therefor in a record, in camera proceeding.
"4) No information obtained by virtue of this order may be released to any outside individual or entity without a hearing and order from this Court. This specifically includes any person involved in civil litigation over these issues, whether or not he or she is in consultation with the district attorney."