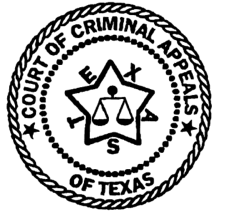 IN THE COURT OF CRIMINAL APPEALS
OF TEXAS
---
NO. 72,556
---
VICTOR HUGO SALDANO, Appellant
v.
THE STATE OF TEXAS
---
ON REMAND FROM THE SUPREME COURT OF THE UNITED STATES
APPEAL FROM COLLIN COUNTY
---
Johnson J., filed a concurring and dissenting opinion.
C O N C U R R I N G A N D D I S S E N T I N G O P I N I O N
I join the opinion of the Court as to Part I. I respectfully dissent as to Part II. I do not think that race or ethnicity should ever be a consideration, in any degree, in the assessment of punishment. It is beyond settled that using race or ethnicity as a basis for finding guilt is constitutionally barred. U.S. Const. Amend. XIV, § 1; Tex. Const. Art. I, § 3a. Neither is such a use permissible in determining an appropriate punishment. Baldwin v. Alabama, 472 U.S. 372, 382, 105 S.Ct. 2727, 2733, 86 L.Ed.2d 300, 309 (1985); Zant v. Stephens, 462 U.S. 862, 885, 103 S.Ct. 2733, 2747, 77 L.Ed.2d 235, 255 (1983). It is impossible to determine to what extent an assertion of race or ethnicity as an indicator of criminality or future dangerousness influences the deliberations of a given jury. Neither can we gauge the effect on the jury of the cross-examination of the original witness or the effect of any defense expert called to rebut such use of race or ethnicity. In one case, an instruction to the jury to disregard such testimony may be sufficient, in another case it may not. We can identify neither the cases in which such an instruction cures any error nor the cases in which the instruction serves to emphasize and exacerbate the error.
Allowing the kind of testimony complained of here violates one of the most fundamental principles of our legal system: a citizen must be found guilty and given appropriate punishment because of what he did, not who he is. It is even more important to stoutly defend that principle when the potential consequence of a violation is as severe as it is here. To do less is to put a cloud over the state's right to execute this appellant. I would remand for a new punishment hearing.
Johnson, J.
Date filed: March 13, 2002
Publish