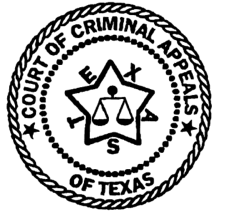 IN THE COURT OF CRIMINAL APPEALS
OF TEXAS
---
NO.73,033
---
JAMES LEWIS JACKSON, Appellant
v.
THE STATE OF TEXAS
---
ON DIRECT APPEAL
FROM HARRIS COUNTY
---
Meyers, J., delivered this concurring opinion.
CONCURRING OPINION
The majority quietly creates new law today, elevating to a holding dicta previously contained in a footnote.
In Mosley v. State, 983 S.W.2d 249, 263 (Tex. Crim. App. 1998), cert. denied, 526 U.S. 1070 (1999), the Court broke ground in holding that victim impact and character evidence is relevant to the mitigation special issue at punishment in capital cases. But the Court took pains to note that it was relevant only to the mitigation issue:
. . . victim impact and character evidence is relevant only insofar as it relates to the mitigation issue. Such evidence is patently irrelevant, for example, to a determination of future dangerousness.
Id. The Court even went so far as to state that a capital defendant could avoid the State's presentation of victim-related evidence by affirmatively waiving reliance upon the mitigation issue:
Victim-related evidence is relevant to show that the mitigating circumstances are not "sufficient" to warrant imposing a life sentence. Such evidence would be wholly irrelevant if appellant affirmatively waived submission and reliance upon the mitigation special issue. . . . [A] defendant can waive reliance upon and submission of the mitigation issue, and if he does, victim impact and character evidence would be irrelevant and hence inadmissible.
Id. at 261.
Today's holding that victim-related evidence is relevant to future dangerousness rests on a footnote from the Court's opinion in Mosley which appears to recognize an exception to the rule that such evidence is irrelevant to future dangerousness. There, the Court noted that victim-related evidence "of which a defendant is aware at the time he commits the crime is necessarily relevant to his future dangerousness . . .." Id. at 261 n.16. No authority is cited or discussion is undertaken in support of the Court's statement. Considering that the Mosley footnote was dicta, (1) does not provide any explanation beyond its two sentences, and appears to recognize a significant exception to what is stated in plain terms in the body of the Court's opinion in Mosley, and considering that the Court prior to Mosley was divided on this issue, (2) it would seem that the majority today would provide some explanation and further authority for its holding. See Ex parte Alexander, 861 S.W.2d 921, 922 (Tex. Crim. App. 1993)(this Court not bound by dicta found in footnotes); Young v. State, 826 S.W.2d 141, 144 n.5 (Tex. Crim. App. 1991)(opinion on original submission)(noting in footnote that footnotes are generally regarded as dictum).
I nonetheless concur in the result. Appellant claims his counsel was ineffective for failing to object to the State's argument at punishment that the jury should consider victim impact evidence in answering the future dangerousness special issue. Even assuming counsel's failure to object amounted to deficient performance, appellant nonetheless does not prevail on this issue because he has failed to demonstrate prejudice. The State's argument as to the victim-impact evidence was part of a longer discourse concerning appellant's lack of remorse for the murders. Lack of remorse and disregard for human life is relevant on the issue of future dangerousness. In addition, the argument fell immediately before the State's discussion of the mitigation issue, the issue under which the State could have properly asserted the victim impact evidence.
Further, the facts of the crime were alone sufficient to support an affirmative finding of future dangerousness. Appellant choked both of his step-daughters and his wife because he was angry about his wife's stated intentions to divorce him. When his wife had refused to talk to him on the phone that day, appellant stated "That's when I made up my mind to just take her out . . .." When one of his step-daughters came home from school that day, appellant asked her how she felt about the divorce. When she expressed indifference, appellant choked her with his forearm and placed her in her bed. When the second daughter returned home, he asked her about the divorce. She told him she would love him regardless of the divorce, and when she approached appellant to hug him, he choked her. He also put her body in her bed. When appellant's wife later came home, she checked on the girls and thought they were asleep. She told appellant she still intended to divorce him, and appellant choked her to death as well. Other evidence of violence on the part of appellant was admitted on the issue of future dangerousness.
For these reasons, I concur.
Delivered December 13, 2000
Publish
1. The Court in Mosley assumed for purposes of its analysis that the defendant "was unaware, at the time of the crime, of the victims' character or of the impact that the victims' deaths will have on others." Mosley, 983 S.W.2d at 261 n.16.
2. In Ford v. State, 919 S.W.2d 107, 115 (Tex. Crim. App. 1996), a majority of the Court held that victim-impact evidence was relevant at punishment in a capital case. The Court did not specify as to which issue(s} it was relevant to, but only that it was "relevant to sentence." In a case decided on the same day, Smith v. State, 919 S.W.2d 96 (Tex. Crim. App. 1996), cert. denied, 519 U.S. 1030, a three-judge plurality held that victim-character and victim-impact evidence was irrelevant to either the future dangerousness issue or the mitigation issue. The plurality nonetheless held the error in admitting such evidence was harmless. One judge dissented on the ground that he did not view the error as harmless, but otherwise joined. Id. (Clinton, J., dissenting). Three other judges concurred in the result without opinion. Id. (McCormick, P.J., White and Keller, J.J., concurring). Another judge concurred with opinion, suggesting that victim-impact evidence may be relevant, subject to the rigors of Rules 401, 402 and 403. Id. (Overstreet, J., concurring). Finally, another judge concurred with opinion, stating that while victim-impact evidence had no relevance to future dangerousness, it was relevant to the mitigation issue. Id. at 105-06 (Mansfield, J., concurring).