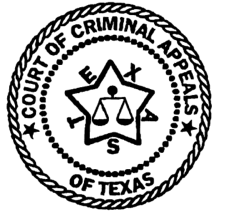 IN THE COURT OF CRIMINAL APPEALS
OF TEXAS
---
NO. 73,033
---
JAMES LEWIS JACKSON, Appellant
v.
THE STATE OF TEXAS
---
ON DIRECT APPEAL
FROM THE 178

TH DISTRICT COURT
OF HARRIS COUNTY
---
Mansfield, J.,
delivered the concurring opinion.
C O N C U R R I N G O P I N I O N
I do not agree that victim impact evidence is relevant with respect to the future dangerousness special issue. However I do not believe that the argument by the prosecution at punishment that the jury should consider victim impact evidence in the context of the future dangerousness special issue harmed appellant, given the circumstances of the offense and given the other evidence introduced at appellant's trial.
Accordingly, I can only concur with respect to the majority's disposition of point of error eleven and otherwise join the opinion of the Court.
DELIVERED DECEMBER 13, 2000.
PUBLISH