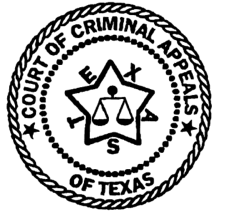 IN THE COURT OF CRIMINAL APPEALS
OF TEXAS




---
NO. 73,129
---





TOMMIE COLLINS HUGHES, Appellant




v.




THE STATE OF TEXAS



---
ON DIRECT APPEAL




FROM THE 204TH JUDICIAL DISTRICT COURT OF




DALLAS COUNTY
---
Mansfield, J., delivered the opinion of the Court in which McCormick, P.J., Keller, Price, Holland, Womack, and Keasler, J.J., joined. Meyers, J., concurred in the result with a note as to point of error two. Johnson, J., concurred in the result.

O P I N I O N
Appellant, Tommie Collins Hughes, was charged with capital murder committed in Dallas County on or about August 13, 1997. See Tex. Pen. Code 19.03(a)(2). Appellant was accused of shooting and robbing two women in the parking lot of a theater in north Dallas. A jury found appellant guilty, and its answers to the special punishment issues necessitated that a sentence of death be imposed by the trial court. Art. 37.071, 2(b)(1), (e), & (g).(1) Direct appeal to this Court is automatic pursuant to Article 37.071, 2(h). Appellant presents fourteen points of error for this Court's consideration, and we shall address the points of error as they occurred at trial.
Appellant argues in the first point of error that the State deprived him of qualified trial counsel by failing to "even remotely attempt to comply with the capital screening procedure required by Article 26.052." In those counties not served by a public defender's office, that article ensures that indigent defendants accused of capital murder are appointed counsel who is qualified under standards adopted by a specially designated committee in each administrative judicial region. Art. 26.052(b),(c),&(d). These standards are to be prominently posted with an accompanying list of attorneys qualified for appointment in each district clerk's office. Art. 26.052(d).
In a signed affidavit, the administrative judge for the First Administrative Judicial Region of Texas declared that a committee was convened and did promulgate the qualifications needed to represent a capital defendant in that region, but the committee never posted the criteria accompanied by a list of qualified counsel. Instead, it appears the administrative judge ordered that individual district judges develop any additional standards, beyond the minimum standards, then compile and publish the list of qualified attorneys in his or her individual district. In the district where appellant was tried, this list was never promulgated or published by the time counsel for appellant was declared indigent and counsel appointed. Not until March of 1999 was a proper order for appointment of qualified counsel promulgated in the First Administrative Judicial Region.
Based on the available information and by the State's own admission, there was a failure to completely comply with Article 26.052. However, we do not find harm in this case, especially harm so egregious as to affect a substantial right. See Tex. R. App. Pro 44.2(b).(2) Contrary to appellant's assertion, the record reflects he was represented by fully qualified and capable counsel. Both men were trial attorneys possessing extensive experience in criminal matters, including capital murder litigation. Their actions at appellant's trial capably demonstrate this experience. Additionally, the list of qualified counsel that was eventually posted in compliance with the statute contained the names of both appellant's appointed counsel, and the trial judge, in his findings of fact and conclusions of law on this issue, asserted that, if the list had been available, he would have chosen both attorneys to represent appellant in this case. Appellant suffered no harm and was not deprived of qualified trial counsel. The first point of error is overruled.
In his third point of error, appellant claims the trial court erred in refusing to grant his motion to suppress evidence found on him, a fellow suspect in this case, and inside the car in which the two were riding as passengers just prior to their arrest. Appellant claims this evidence was seized by police after an illegal, warrantless arrest. See Art. 14.01(b). This police misconduct, it is further argued, enabled investigators to find the murder weapon, ammunition, bloodstained clothes, and stolen property inside the vehicle and on the suspects themselves. This evidence, it is argued, should have been suppressed as fruit of the illegal arrest.
We note initially that, regardless whether appellant's arrest was illegal, he cannot claim a violation of any legitimate, reasonable expectation of privacy as a result of the search and seizure of the vehicle or its other occupants. "A person who is aggrieved by an illegal search and seizure only through the introduction of damaging evidence secured by a search of a third person's premises or property has not had any of his Fourth Amendment rights infringed." Rakas v. Illinois, 99 S.Ct. 421, 425 (1978). See also Meeks v. State, 692 S.W.2d 504, 510 (Tex.Crim.App. 1985). Appellant claims no possessory interest in the vehicle itself or in those items seized from within it. Nor does he claim possession of any property found on the second suspect in this crime. With regard to those items, appellant endured no infringement of any right ensuring freedom from unreasonable searches and seizures. These were properly admitted into evidence.
As for the evidence found on appellant himself, the facts surrounding his arrest show police were justified in conducting a warrantless arrest, and, therefore, those items were admissible as evidence. We remain aware that, as a general rule, police officers must obtain an arrest warrant prior to taking someone into custody. Dejarnette v. State, 732 S.W.2d 346, 349 (Tex.Crim.App. 1987). However, statutory exceptions do exist, and, in the case at bar, circumstances demonstrate that the justification to arrest without a warrant arose from Article 14.04.(3) To lawfully arrest under Article 14.04, there must be some evidence, amounting to satisfactory proof, either related by a credible person to an officer or observed by the officer him/herself, indicating that a felony has been committed, that the person arrested is the offender, and that the person was about to escape so that there was no time to procure a warrant. Id. at 349-51. What must be shown by "satisfactory proof" is the legal equivalent of constitutional "probable cause." Earley v. State, 635 S.W.2d 528, 531 (Tex.Crim.App. 1982). See also Amores v. State, 816 S.W.2d 407, 413 (Tex.Crim.App. 1991). Probable cause exists where the police have reasonably trustworthy information, considered as a whole, sufficient to warrant a reasonable person to believe a particular person has committed or is committing an offense. Guzman v. State, 955 S.W.2d 85, 87 (Tex.Crim.App. 1997); Amores v. State, 816 S.W.2d at 413. Probable cause requires more than mere suspicion but far less evidence than that needed to support a conviction or even that needed to support a finding by a preponderance of the evidence. Guzman v. State, 955 S.W.2d at 87.
Considered as a whole, the particular facts of this case, as they were elicited by the State at trial, demonstrate there was satisfactory proof that a crime had been committed and that the individuals arrested shortly after the crime occurred were responsible. The theater where the crime occurred had experienced a rash of robberies and burglaries in the recent past, and law enforcement officers had staked out the area with specific hopes of catching those responsible. During the evening in question, undercover officers noticed appellant and his partner, Michael English, as the two walked through the parking lot toward the theater building. Approximately ten minutes later, both men were observed walking quickly back toward their car, a Mercury Tracer. Appellant was twenty to thirty feet behind English. English appeared to be hunched over, concealing what was described as a "large bulge" beneath his shirt. This "bulge" had not been observed earlier. After both men entered the car, the driver, who had never left the vehicle, quickly accelerated, exiting the parking lot at a high rate of speed, and continued onto the highway reaching speeds of ninety miles an hour. To the undercover officers, these actions, under the existing circumstances, indicated the two men may have just burglarized a parked motor vehicle. One officer, in an unmarked vehicle, began a clandestine pursuit, maintaining a safe distance so as not to arouse the suspect's suspicion. The officers remaining at the theater searched the parking lot for signs of a possible burglary. Within minutes, theater patrons came upon the two victims, both apparently dead of gunshot wounds. Authorities were notified, and the occupants of the Mercury Tracer then became capital murder suspects. By viewing the totality of the circumstances, there was satisfactory proof that a crime had been committed and the occupants of the Mercury Tracer were responsible. See Dejarnette v. State, 732 S.W.2d at 351.
We determine now whether there was satisfactory proof that appellant was about to escape, and there was insufficient opportunity to obtain an arrest warrant. Information of the crime and its possible suspects was immediately dispatched over the police radio. The undercover officer kept the speeding Mercury Tracer within his sight until a marked police unit intervened and occupied a position directly behind, and within obvious view of, the fleeing vehicle. The officer did not, however, activate the unit's emergency lights at this time. The suspect vehicle eventually exited the highway and pulled into a gas station in south Dallas. Appellant exited and appeared as though he was preparing to activate the gas pump. The pursuing unit pulled in behind the suspect vehicle, activated its emergency lights, and, almost immediately, other marked units converged on the scene. Appellant was ordered onto the ground and arrested. The remaining occupants of the car were ordered to exit the vehicle, and they, too, were placed under arrest.
The proximity in time between commission of the crime and arrest along with discovery of pursuit, while not individually dispositive, are relevant factors to determine whether escape was imminent. Dejarnette v. State, 732 S.W.2d at 352. Police linked the occupants of the car with the crime only minutes after its commission and initiated a necessary pursuit as the occupants demonstrated their desire to quickly distance themselves from the crime scene. Appellant was highly mobile and could have easily escaped detection had police not intervened. It would have been unreasonable to break pursuit, abandon the fresh trail of a recently committed crime, and force police to acquire an arrest warrant in hopes of encountering the car and its occupants at some later time. See Anderson v. State, 932 S.W.2d 502, 506 (Tex.Crim.App. 1996), cert. denied, 117 S.Ct. 2517 (1997); West v. State, 720 S.W.2d 511, 517 (Tex.Crim.App. 1986), cert. denied, 107 S.Ct. 2470 (1987). Additional consideration can be given to the geographic location of appellant's arrest. Dejarnette v. State, 732 S.W.2d at 352. Circumstances dictated that police officers act expeditiously to apprehend what they reasonably believed were violent suspects who, at the time, occupied a public street as opposed to a private residence. Ibid. Considering the circumstances as a whole, police had satisfactory proof to believe that the occupants of the car they were pursuing had just committed a double murder/robbery and that their escape was imminent. The warrantless arrest of appellant was justified, and the trial court judge correctly denied appellant's motion to suppress.(4) We overrule appellant's third point of error.
Appellant avers, in his second point of error, that the trial court erred in failing to comply with Article 35.13, the statutory capital jury selection procedure.(5) This alleged error occurred at the conclusion of one prospective juror's individual voir dire, from which we quote:
PROSECUTOR: State has no objection to this juror, Your Honor.


* * * *




TRIAL COURT: What says the defense?


DEFENSE COUNSEL: The defense accepts this juror.


TRIAL COURT: All right. What says the State?


PROSECUTOR: State will exercise a peremptory challenge on this juror.


DEFENSE COUNSEL: We object to the State exercising a peremptory challenge upon this juror after the State already indicated they would accept the juror, and we believe that's a waiver of the State's right to exercise the peremptory challenge and would cite the case Bigby v. State, 892 S.W.2d 864, which indicates the State's required to exercise a challenge for cause as well as a peremptory before the defendant would ever be required to. State either challenge for cause or peremptory. Therefore, we object to the Court excusing this juror.


TRIAL COURT: I took the State's statement that they had no challenge for cause, the way I understood it.


DEFENSE COUNSEL: They're required to exercise a peremptory before we're required to state any feelings whatsoever on the juror.


DEFENSE CO-COUNSEL: They're supposed to state any grounds for cause.


TRIAL COURT: Right.


DEFENSE CO-COUNSEL: If those are overruled or she's rehabilitated, they're supposed to strike rather than - -


DEFENSE COUNSEL: Rather than us stating our intention.


TRIAL COURT: Is that your understanding or not?


PROSECUTOR: That wasn't my understanding, Judge. My understanding was we had to give any grounds we had for cause or objections for cause and I clearly said no objection.


TRIAL COURT: Assuming that's the case, what's your understanding as far as do you have to - - you have to make your strikes before they have their indication or not?


PROSECUTOR: We have to make our strike before they're called upon to accept or reject the juror, is true.


DEFENSE COUNSEL: We accepted the juror.


PROSECUTOR: You said no objection, then went to the next step. You weren't called upon to make the next step yet, though.


DEFENSE COUNSEL: I believe the court - -


TRIAL COURT: Y'all had no challenge for cause?


DEFENSE COUNSEL: No, sir. We stated we accept the juror.


TRIAL COURT: All right. Your objection will be overruled.


In Bigby v. State, five members of this Court expressed their belief that the fairest and most objective interpretation of Article 35.13 provides trial judges the discretion during voir dire "to permit the exercise of challenges for cause by both sides before moving on to any use of peremptory challenges." 892 S.W.2d 864, 891 (Tex.Crim.App. 1994), cert. denied, 115 S.Ct. 2617 (1995) (White, J., concurring, joined by McCormick, P.J., and Miller, Overstreet, and Maloney, JJ.). In other words, a trial court has the discretion to decide (1) whether the State must voice both a challenge for cause or a peremptory challenge before the defendant, or (2) that both sides issue any challenges for cause before the State first lodges a peremptory challenge. The latter method appears to be what both the trial court and the State assumed was being followed. Defense counsel, on the other hand, assumed the alternative. Either method, however, is acceptable under Article 35.13, and no error can result if either is followed.(6) Appellant argues that "[h]ad defense counsel exercised a peremptory challenge to eliminate [this venire member], the prosecutors would not only have saved a strike but forced appellant to expend one unnecessarily." Such a situation, had it occurred, would have violated Article 35.13 and could have potentially resulted in error. However, these were not the circumstances in the case at bar, and appellant cannot now complain of an error that did not occur. Either of the statutorily approved methods of exercising challenges for cause and peremptory strikes in Article 35.13 requires the State to act before the defendant and ensures that any strategic advantage benefits the defendant. Janecka v. State, 739 S.W.2d 813, 834 (Tex.Crim.App. 1987) (capital defendants do not have to exercise a peremptory strike against a prospective juror until the State has first decided whether to do so). Appellant was not forced to unnecessarily expend a peremptory challenge, and, therefore, no error occurred. The second point of error is overruled.
Appellant, in his ninth point of error, claims the trial court erroneously refused to conduct in camera examinations of individual jurors after allegations surfaced that the State engaged in improper jury communications. Two State witnesses testified that they overheard a conversation between an assistant prosecuting attorney and a State investigator concerning an alleged discussion the assistant prosecuting attorney had with a juror hearing appellant's case. The trial court held a brief hearing on this matter in which several individuals were called to testify. On behalf of appellant, the two witnesses reiterated their claims that they had heard the assistant prosecuting attorney relate to the investigator her conversation with a male juror. In response, the State called the investigator, his partner, a supervising prosecuting attorney, a prosecutor on appellant's case and, finally, the assistant prosecuting attorney herself. These witnesses confirmed that the allegation was investigated, but it was determined that no conversation or contact with a juror had taken place and the witnesses misunderstood the assistant prosecuting attorney. At the conclusion of this hearing, the trial judge told defense counsel that he remained unconvinced any improper contact occurred and denied appellant's request for in camera examinations of the jurors and a request for a mistrial.
"No person shall be permitted to converse with a juror about the case on trial except in the presence and by the permission of the court." Article 36.22. When a juror converses with an unauthorized person about the case, injury to the accused is presumed, and a new trial may be warranted. Quinn v. State, 958 S.W.2d 395, 401 (Tex.Crim.App. 1997). However, appellant has the burden of proving the allegation of juror misconduct. Patrick v. State, 906 S.W.2d 481, 498 (Tex.Crim.App. 1995), cert. denied, 116 S.Ct. 1323 (1996). Determinations of historical fact and assessment of witness credibility and believability are left almost entirely to the discretion of the trial judge, and where there is conflicting evidence there is no abuse of discretion if the motion is overruled. Sneed v. State, 670 S.W.2d 262, 266 (Tex.Crim.App. 1984). In the case at bar, the testimony conflicted as to whether any improper communication occurred, and, at the close of the hearing, the trial court informed appellant that he was unconvinced any improper contact ever took place. We can discern no abuse of discretion in the trial court's decision not to investigate the matter further by conducting in camera examinations of individual jurors. The ninth point of error is overruled.
In his seventh point of error, appellant claims the State failed to provide timely notice of its intent during the punishment stage of trial to introduce evidence of an unadjudicated, extraneous offense. Specifically, two weeks prior to the guilt/innocence stage of trial, the State notified appellant's counsel of its intent to introduce evidence of an unadjudicated, extraneous murder and robbery. Appellant claims this notice was untimely and, in support of his position, relies entirely on Texas Rule of Criminal Evidence 404(b) and Article 37.07 3. Neither of these provisions, however, is relevant to the punishment stage of a capital murder trial. See Rojas v. State, 986 S.W.2d 241, 251 (Tex.Crim.App. 1998); Vuong v. State, 830 S.W.2d 929, 942 (Tex.Crim.App.), cert. denied, 113 S.Ct. 595 (1992). Instead, Article 37.071 controls under these circumstances, and it contains no notice provision with regard to the introduction of unadjudicated, extraneous offenses. Rojas v. State, 986 S.W.2d at 251; Vuong v. State, 830 S.W.2d at 942. Only after a showing of unfair surprise will proof of unadjudicated, extraneous offenses at the punishment stage of a capital case be inadmissible. Adanandus v. State, 866 S.W.2d 210, 232 (Tex.Crim.App. 1993), cert. denied, 114 S.Ct. 1338 (1994); Guerra v. State, 771 S.W.2d 453, 461 (Tex.Crim.App.), cert. denied, 109 S.Ct. 3260 (1988). Appellant has made no claim or demonstration of unfair surprise, and we can discern none from the record. The seventh point of error is overruled.
Appellant, in his eighth point of error, contends the trial court erred in denying a proposed instruction submitted during the punishment stage of trial. The instruction would have ordered the jury to disregard the evidence connecting appellant with the aforementioned unadjudicated murder because the State failed to prove appellant's guilt of that murder beyond a reasonable doubt. This instruction was, in essence, a challenge to the sufficiency of the State's evidence with regard to the extraneous offense.
For purposes of the instant case alone, we will assume without deciding that appellant was entitled to request such an instruction. However, the available evidence of this unadjudicated extraneous offense was wholly adequate to allow the judge to admit this evidence. The extraneous offense in question was the January 1996 murder and robbery of Jafar Ali, the owner of a Dallas convenience store. Briefly stated, the prosecution's evidence showed that appellant borrowed a loaded handgun from a cousin. The owner of the gun testified that when appellant returned the gun three or four bullets were missing. Testing later matched the bullets and the gun as consistent with the weapon used to commit the crime. Yet another cousin testified that appellant explained to him in detail how he had killed and robbed Ali. In response, appellant presented testimony that investigators had focused their initial efforts on alternative suspects and had even proceeded to the point of issuing an indictment against another suspect for the murder.
In capital cases, the admissibility of extraneous offense evidence offered at punishment is governed by Article 37.071, 2(a). This article has been construed to afford the trial judge wide latitude in admitting or excluding evidence of extraneous offenses at the punishment stage of a capital trial. Kemp v. State, 846 S.W.2d 289, 307 (Tex.Crim.App. 1992), cert. denied, 113 S.Ct. 2361 (1993). The trial judge is provided the discretion to admit any evidence relevant to the jury's determination of a capital defendant's deathworthiness, including evidence of extraneous offenses. Ibid. Before the evidence can be declared admissible, however, the State is burdened with the obligation of "clearly proving" to the trial court that the extraneous offense was committed and that appellant was the perpetrator. Harris v. State, 827 S.W.2d 949, 961 (Tex.Crim.App.), cert. denied, 113 S.Ct. 381 (1992); Turner v. State, 754 S.W.2d 668, 673 (Tex.Crim.App. 1988). The trial court's determination of admissibility is evaluated solely to determine whether it was in that zone of reasonable disagreement, in which reasonable men may disagree whether in common experience a particular inference is available. Burks v. State, 876 S.W.2d 877, 909 (Tex.Crim.App. 1994), cert. denied 115 S.Ct. 909 (1995).
By denying the requested instruction, the trial court implied that he was satisfied the evidence concerning this extraneous offense was admissible. The State had provided clear proof that an offense was committed and appellant was the perpetrator. After reviewing the trial record, we see no indications the trial judge's determination was outside that "zone of reasonable disagreement," and, therefore, he was justified in denying the requested instruction. Point of error number eight is overruled.
In the fourth through sixth points of error, appellant argues the trial court erred (1) in refusing to permit questions of prospective jurors on the law of minimum parole eligibility, (2) in refusing to allow evidence concerning his inability to be released on parole for forty years, and (3) in refusing to instruct the jury at punishment on parole eligibility. Previous cases have addressed each of appellant's arguments that concern parole eligibility. There is no justification to revisit or reconsider those decisions. For detailed examination of these issues, we direct appellant to Ladd v. State, 3 S.W.3d 547, 570-571 (Tex.Crim.App. 1999); Howard v. State, 941 S.W.2d 102, 116 (Tex.Crim.App. 1996); Green v. State, 934 S.W.2d 92, 105-06 (Tex.Crim.App. 1996), cert. denied, 117 S.Ct. 1561 (1997); Smith v. State, 898 S.W.2d 838, 846-53 (Tex.Crim.App.), cert. denied, 116 S.Ct. 131 (1995) (plurality opinion adopted in Broxton v. State, 909 S.W.2d 912, 919 (Tex.Crim.App. 1995)). Points of error four through six are overruled.
Appellant, in his tenth point of error, argues that Article 37.071, 2(d)(2) violates his Eighth and Fourteenth Amendment rights. Informally referred to as the "12-10 Rule," appellant claims the requirement that jurors be informed an affirmative answer to the future dangerousness issue must be unanimous and any negative answer requires at least ten votes violates his right to due process and amounts to cruel and unusual punishment. This Court addressed and rejected the identical argument in Rousseau v. State, 855 S.W.2d 666, 687 (Tex.Crim.App. 1993), cert. denied, 114 S.Ct. 313 (1993). Moreover, this position has been consistently reaffirmed in later cases. See Hughes v. State, 897 S.W.2d 285, 300 (Tex.Crim.App. 1994); Cantu v. State, 939 S.W.2d 627, 644 (Tex.Crim.App.), cert. denied, 118 S.Ct. 557 (1997). Point of error number ten is overruled.
In points of error eleven and twelve, appellant claims a myriad of state and federal constitutional violations "because of the impossibility of simultaneously restricting the jury's discretion to impose the death penalty while also allowing the jury unlimited discretion to consider all evidence militating against imposition of the death penalty." To support his position, appellant quotes extensively from Justice Blackmun's dissent in Callins v. Collins, 114 S.Ct. 1127 (1994). This argument, too, has been addressed and overruled by this Court. See, e.g., Shannon v. State, 942 S.W.2d 591, 600 (Tex.Crim.App. 1996) (Texas capital sentencing scheme does not create the paradoxical commands of concern to Justice Blackmun); Lawton v. State, 913 S.W.2d 542, 558 (Tex.Crim.App. 1995), cert. denied, 117 S.Ct. 88 (1996). We overrule the eleventh and twelfth points of error.
Appellant's final two points of error contend the "cumulative effect" of these alleged constitutional violations denied him due process and due course of law as guaranteed by the Texas and United States constitutions. Having found no constitutional violations, however, no "cumulative" harm could have occurred. Points of error thirteen and fourteen are overruled.
Finding no reversible error, we affirm the judgment of the trial court.


DELIVERED: APRIL 12, 2000
PUBLISH


MEYERS, J., concurs with a note: As to point of error number two, the majority's disposition of this point does not coincide with the argument advanced by the appellant. While the trial judge's ruling in this matter most likely was erroneous, I would hold that the error was still harmless.
1. All references to Articles will be to those in the Texas Code of Criminal Procedure in effect at the time of trial.
2. Appellant asserts that any error was of constitutional dimensions and, therefore, should be analyzed pursuant to Tex. R. App. Pro. 44.2(a) (error must be harmless beyond a reasonable doubt). We cannot agree. Failure to adhere to statutory procedures serving to protect a constitutional provision is a violation of the statute, not a violation of the constitutional provision itself. Ex parte Long, 910 S.W.2d 485, 486 (Tex.Crim.App. 1995).
3. "Where it is shown by satisfactory proof to a peace officer, upon the representation of a credible person, that a felony has been committed, and that the offender is about to escape, so that there is no time to procure a warrant, such peace officer may, without warrant, pursue and arrest the accused." Art. 14.04.
4. Although the trial judge provided no reason why he overruled appellant's motion, we uphold the trial judge's decision if it is correct under any theory of law applicable to the case. Jones v. State, 982 S.W.2d 386, 388 (Tex.Crim.App. 1998), cert. denied, 120 S.Ct 444 (1999); Romero v. State, 800 S.W.2d 539, 543 (Tex.Crim.App. 1998).
5. "A juror in a capital case in which the State has made it known it will seek the death penalty, held to be qualified, shall be passed for acceptance or challenge first to the state and then to the defendant. Challenges to jurors are either peremptory or for cause." Art. 35.13.
6. Before voir dire commences, it is advisable that the parties and the trial court expressly agree on which method of accepting or challenging prospective jurors will apply. This would eliminate any potential confusion that could arise.