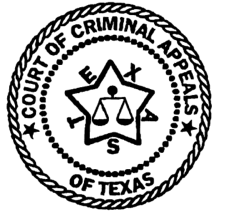 IN THE COURT OF CRIMINAL APPEALS
OF TEXAS
---
NO. 73,180 and 73,181
---
EX PARTE NORMAN EDWARD CARRIO, Applicant
---
ON APPLICATION FOR A WRIT OF HABEAS CORPUS
FROM HARRIS COUNTY
---
Price, J., delivered the opinion of the Court in which McCormick, P.J., Mansfield, Keller, Holland , Womack and Keasler, J.J., joined. Johnson, J. concurred in the result. Meyers, J., dissented without written opinion.
OPINION
Applicant was convicted of the offenses of murder and attempted murder. Punishment was assessed at sixty years and twenty years, respectively, in the Texas Department of Criminal Justice, Institutional Division. Applicant's convictions were affirmed on direct appeal. Carrio v. State, Nos. 14-83-334-CR and 14-83-335-CR (Tex. App.--Houston [1st Dist.], delivered July 12, 1984, pets. ref'd).
In the present application, he contends, that his convictions should be set aside as he received ineffective assistance of counsel. Specifically, he has raised numerous contentions regarding counsel's alleged failure to investigate, interview witnesses, and prepare for trial.
Upon initial submission, the State made a general argument that Applicant's application should be denied based on the doctrine of laches. We remanded the cause to the Harris County trial court for resolution of this issue pursuant to Article 11.07 3(d) of the Code of Criminal Procedure. Ex Parte Carrio, 992 S.W.2d 486 (Tex. Crim. App. 1999).
The trial court has entered findings of fact and conclusions of law, based upon the State's response, stating that due to Applicant's fourteen year delay in filing the instant application, the State's ability to respond has been prejudiced. The trial court recommends relief be denied under the doctrine of laches. Id.
This Court has reviewed the record with respect to the allegations made by Applicant. Based upon the trial court's findings and our own review, the relief sought is denied.
Price, J.


Date delivered: December 15, 1999
Publish