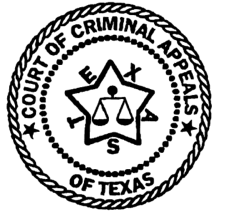 IN THE COURT OF CRIMINAL APPEALS
OF TEXAS
---
NO. 73,259
---
EX PARTE GREG KUESTER, Applicant
---
ON APPLICATION FOR A WRIT OF HABEAS CORPUS
FROM ANDERSON COUNTY
---
Womack, J., filed a dissenting opinion.
In my view, a convicted person who seeks relief from an error in an administrative decision of the Department of Criminal Justice may not use the procedure in article 11.07 of the Code of Criminal Procedure, which "establishes the procedures for an application for a writ of habeas corpus in which the applicant seeks relief from a felony judgment imposing a penalty other than death." (1) See Ex parte Whiteside, 12 S.W.3d 819, 822 (Tex. Cr. App. 2000) (Womack, J., concurring). Because this application does not seek relief from a judgment, I would dismiss it without prejudice to the applicant's seeking relief through a proper procedure. I respectfully dissent.
En banc.
Delivered June 21, 2000.
Publish.
1. Tex. Code Crim. Proc. art. 11.07, § 1.