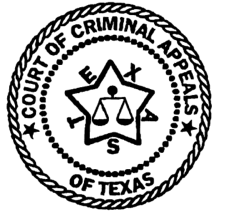 IN THE COURT OF CRIMINAL APPEALS
OF TEXAS
---
NO. 73,281
---
RAYMOND REESE, Appellant
v.
THE STATE OF TEXAS
---
ON DIRECT APPEAL
FROM HARRIS COUNTY
---
Mansfield, J.,
delivered a dissenting opinion.
D I S S E N T I N G O P I N I O N
Dr. Harminder Narula of the Harris County Medical Examiner's Office testified at trial that the victim named in the indictment, Paula Birdow, was approximately six months pregnant at the time she was killed by the appellant. Dr. Narula testified further her unborn child was viable, meaning he could have lived outside the womb. Testimony at trial showed appellant knew the victim was pregnant when he killed her. Accordingly, I believe the jury was entitled to see the photograph of her unborn child, such evidence being both relevant and probative in the context of both special issues. I respectfully dissent.
DELIVERED DECEMBER 6, 2000
PUBLISH