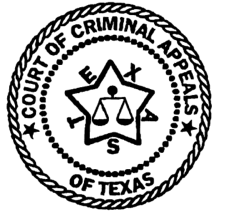 IN THE COURT OF CRIMINAL APPEALS
OF TEXAS
---
NO. 73,533
---
EX PARTE ROY GOMEZ, JR. , Applicant
---
ON APPLICATION FOR A WRIT OF HABEAS CORPUS
FROM HIDALGO COUNTY
---

The opinion was delivered per curiam.


O P I N I O N



This is a post-conviction application for a writ of habeas corpus forwarded to this Court pursuant to Article 11.07, V.A.C.C.P. Applicant was convicted of murder and attempted murder and punishment was assessed at terms of twenty-three and twenty years imprisonment respectively. No appeals were taken from these convictions.
Applicant contends, inter alia, that he has been denied time credit on his sentences. The record reflects that Applicant spent 93 days, December 6, 1991, to March 9, 1992, in a juvenile detention facility pending certification to be tried as an adult. Applicant has not received credit for this time. A defendant is entitled to credit against his sentence for time spent in a juvenile detention center before he was certified as an adult. Ex parte Green, 688 S.W.2d 555 (Tex. Crim. App. 1985). Applicant is entitled to credit for the 93 days that he was detained in the juvenile facility prior to his certification.
Applicant also asserts that he is entitled to credit for good conduct time earned during the time that he was held in the juvenile facility. In deciding Green, this Court did not address the question of good conduct time. See Green, 688 S.W.2d at 559 (Teague, J., dissenting). However, the same logic that required that relief be granted in Green requires that Applicant be given credit for any good conduct time earned while he was detained in a juvenile facility prior to certification.
In Green, this Court noted that, for time credit purposes, the legislature did not intend any difference in the treatment of those initially detained as juveniles and those detained as adults. We stated, "We do not think that in enacting Article 42.03, 2(a) the Legislature intended that an individual initially detained as a juvenile and later certified an adult, then prosecuted and sentenced accordingly, should be treated any differently than one who is initially detained as an adult." Green, 688 S.W.2d at 557. The same reasoning is applicable to this case. Therefore juveniles as well as adults are entitled to the benefit of good conduct time for their pretrial detention.
Habeas corpus relief is granted to the extent that in cause number CR-1235-92-D, Counts 1 and 2, out of the 206th District Court of Hidalgo County, the Texas Department of Criminal Justice is ordered to ensure that Applicant be considered for additional credit for the time period mentioned above. All other requested relief is denied.
Copies of this opinion shall be sent to the Texas Department of Criminal Justice, Institutional and Parole Divisions.


Delivered February 23, 2000.
Publish