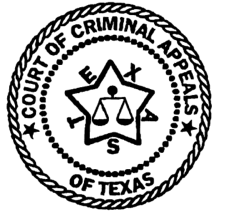 IN THE COURT OF CRIMINAL APPEALS
OF TEXAS
---
NO. 73,590
---
BRITT ALLAN RIPKOWSKI, Appellant
v.
THE STATE OF TEXAS
---
ON DIRECT APPEAL
FROM HARRIS COUNTY
---
Cochran, J.,
filed a concurring opinion.
I join the majority opinion. I add this short concurrence to suggest that both the majority and dissent make appellant's decision to forgo the mitigation issue more complex than it is. According to Tallulah Bankhead, "there is less in this than meets the eye."
Both the majority and dissent apparently agree that the mitigation question under article 37.071, § 2(e)(1) is a special issue legislatively enacted for the benefit of a capital murder defendant. It was enacted in the wake of Penry v. Lynaugh, 492 U.S. 302 (1989), to ensure that a jury could consider and give effect to any and all potentially mitigating evidence, such as mental illness, mental retardation, child abuse, drug dependency, youth, good works, poverty, lack of education, or any other special circumstances, that a capital murder defendant might wish to offer. Neither the majority nor the dissent disagree that this is a fair and proper question which guides a jury in focusing its attention upon the individual moral culpability of the specific defendant.
Thus, the primary disagreement in this particular case seems to boil down to whether the defendant is entitled to make a fully informed, voluntary decision (one which is set out on the record and made with advice of counsel), to forego the submission of the mitigation issue in return for having any and all victim impact (1) evidence excluded. The answer seems simple to me. Yes, the defendant is entitled to make this decision.
If the defendant decides that the "aggravating" evidence that would be admissible to counteract his mitigation evidence is more powerful than his own mitigating evidence, he must be allowed to intelligently and voluntarily decline the submission of that issue. The mitigation issue belongs to him. It is his statutory right to invoke and courts will presume he does invoke that special issue unless he specifically and explicitly declines it. Once he has clearly made that decision, however, he cannot later complain that he should not have been allowed to make that decision. Life is full of hard choices. This is one of them. It is a choice, however, that rightly belongs to the individual defendant with advice of his counsel.
I would not call this "invited error" or a "Catch-22." I would call it a strategic decision which belongs to the defendant. Once he makes that decision, the trial court and this Court should honor and uphold it.
With these comments, I join the majority.
COCHRAN, J.
Filed: November 7, 2001
Publish
1. Presumably, by foregoing the mitigation special issue, the defendant would render irrelevant other "aggravating" evidence which would otherwise be relevant only to that mitigation special issue.