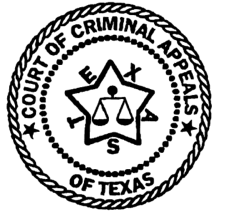 IN THE COURT OF CRIMINAL APPEALS
OF TEXAS
---
NO.73,692
---
RICARDO ORTIZ, Appellant
v.
THE STATE OF TEXAS
---
ON DIRECT APPEAL
FROM EL PASO COUNTY
---
Keller, P.J., filed a concurring opinion.
CONCURRING OPINION
We have previously addressed the meaning of "prospective witness." In Morrow v. State, we held that the retaliation statute does not require the initiation of official proceedings for one to be a prospective witness. (1) Although the Court does not disturb this holding, it should be noted that its opinion today conflicts with some of the distinctions drawn by Morrow between prospective witnesses and informants. The Court effectively disavows any suggestion in Morrow that a certain level of cooperation or visibility is required for a person with relevant information to become a prospective witness.
I agree with the Court's analysis and join the Court's opinion.
KELLER, Presiding Judge
Date filed: September 25, 2002
Publish
1. 862 S.W.2d 612, 613 (Tex. Crim. App. 1993).