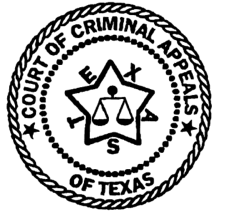 IN THE COURT OF CRIMINAL APPEALS
OF TEXAS
---
NO. 73,884
---
EX PARTE EARNEST A. MILLARD, JR., Applicant
---
ON APPLICATION FOR A WRIT OF HABEAS CORPUS
FROM WARD COUNTY
---
Womack, J., filed a dissenting opinion.
Because I hold that the procedure of Article 11.07 of the Code of Criminal Procedure is not available for an application that does not "seek relief from a felony judgment" (id., section 1), I would dismiss this application that seeks relief from an administrative decision of the Department of Criminal Justice. See Ex parte Whiteside, 12 S.W.3d 819, 822 (Tex. Cr. App. 2000) (Womack, J., concurring).
En banc.
Delivered June 6, 2001.
Publish.