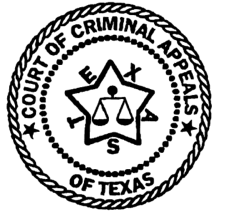 IN THE COURT OF CRIMINAL APPEALS
OF TEXAS



---
NO. 73,892
---
HAROLD EARNEST DOVE, JR., Relator
v.
COLLIN COUNTY DISTRICT CLERK, Respondent
---
ON APPLICATION FOR A WRIT OF MANDAMUS
FROM COLLIN COUNTY
---
The opinion was delivered per curiam.
O P I N I O N
This is an original application for a writ of mandamus.
Relator contended that he filed an application for a writ of habeas corpus in the 296th District Court of Collin County, Texas, but that the application was not forwarded to this Court even though more than the statutorily allowed thirty-five days have elapsed. On March 22, 2000, this Court entered an order in our cause number 44,686-01 in which we ordered Respondent to file a response with this Court within thirty days of the date of the order. This response was to explain the reasons for the delay, if there were any. The Respondent was given the option of forwarding the application or an Order Designating Issues. As of the date of this opinion, no reply from Respondent has been received.
The district clerk has no authority to continue to hold Relator's application for a writ of habeas corpus, assuming one was filed, and is under a ministerial duty to forward that application and related records to this Court immediately. Martin v. Hamlin, ___ S.W.2d ___ (Tex. Crim. App., delivered May 10, 2000).
We conditionally grant mandamus relief and direct Respondent to comply with this opinion. The writ of mandamus will issue only in the event Respondent fails to comply.
DELIVERED: September 13, 2000
PUBLISH