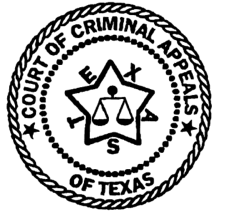 IN THE COURT OF CRIMINAL APPEALS
OF TEXAS
---
NO. 73,963
---
EXZAVIER LAMONT STEVENSON, Appellant
v.
THE STATE OF TEXAS
---
ON DIRECT APPEAL
FROM HARRIS COUNTY
---
Hervey, J., delivered the unanimous opinion of the Court.
O P I N I O N
A jury convicted appellant of capital murder after appellant pled guilty to the offense. The trial court sentenced appellant to death pursuant to the jury's answers to the special issues submitted at the punishment phase. Appellant raises one point of error with several subpoints in an automatic direct appeal to this Court. We affirm.
The evidence showed that the then 31-year-old appellant argued with two clerks in a convenience store. Appellant left the convenience store, returned a short time later with a gun and shot the two clerks to death. At the time of the offense, appellant had been previously convicted of several assaults, of making terroristic threats and of evading arrest. Before trial, a psychologist examined appellant and determined that appellant was sane at the time of the offense (appellant knew the difference between right and wrong when he committed the offense) and that appellant was competent to stand trial (appellant could, among other things, assist in his defense). See Section 8.01, Texas Penal Code; Article 46.02(a), Texas Code of Criminal Procedure.
In one point of error, appellant claims that he is mentally retarded and that executing mentally retarded persons violates the Eighth Amendment to the United States Constitution. Appellant implicitly, if not explicitly, concedes that he is only "mildly" and not "profoundly or severely" mentally retarded. (1)
The record, however, reflects that appellant made no such claim at trial. Rather, appellant's assertion at trial and the issue the parties litigated through their psychological experts was that a mental illness reduced appellant's moral culpability for this offense and justified a sentence less than death. Appellant did not assert that his moral culpability should be reduced because of mental retardation.
Appellant used the testimony of his psychological expert to claim during closing jury arguments that his untreated mental illness may have contributed to his killing of the victims:
I ask you to take all those things into consideration. This man is mentally ill. This man was born mentally ill. The question becomes, do we operate under the mad dog theory. Mad dog can't be cured, shoot him. Some people do. I ask you not to.
Was he ever treated?
Not really. Couldn't keep up with the treatment. Nobody to take him. He never was really treated. One thing Dr. Brown said is a positive aspect is, if the man had had prolonged psychiatric treatment, this may never have happened. This may never have happened. Not somebody hell bent on stealing, robbing and killing and carrying on. But somebody, if he had just gotten treated, could have been saved, could have saved [one of the victims] and others out there that day.
The prosecution responded by using the testimony of its psychological expert to claim that appellant's killing of the victims was not caused by any mental illness:
This is what this case is about. And I don't want to-there are so many details to cover. This is what the case is about. [Appellant] suffers from a mental illness. It may be severe, it may not be severe. Psychologists use various tests. Psychologists say one thing today and another thing tomorrow. And all of that is important. And you may be able to help some people if you take them to psychologists and you give them medicine. Medicine sometimes helps. Other things that psychologists use sometimes helps.
But aside from psychology, everybody has a personality. They think if they are rational-and that's what Dr. Friedman was-that's all he was examining for, was he competent and did he know right from wrong. And Dr. Brown agreed with that. They know right from wrong. They pick and choose. They choose to go back to the store instead of staying home. They choose to steal or not to steal. Does not stem from the mental illness. That is a problem that people deal with. But whether you choose to act is a personality.
We set out the entirety of the portion of appellant's brief supporting appellant's argument that he is mentally retarded.
As the factual record in this case makes clear, Appellant Exavier Stevenson exhibits the typical characteristics of mental retardation. His cognitive impairment, reflected in his IQ of 68, manifested itself at an early age ("Special Ed classes," "Slow classes where he was a slow learner"). (R. 16, 17) He also displayed adaptive difficulties and "tics" at a young age. He was "distant, off to hisself in a dark room, rocking and speaking to no one." (R. 16, 19) At night in bed he would rock his head on the bed until his nose would bleed. (R. 16, 65) He "always rocked" ... "just like he did now, and banged his head against the wall." (R. 16, 54-56) He pulled his eyelashes out all the time, and his eyebrows. (R. 16, 58) In the hot summertime he put on three jackets and came out in the heat, for which his father beat him. And until he was "trained" to do otherwise, he would not engage in violence, even when everybody picked on him all the time because they knew he would not fight. (R. 16, 46) When he was 12 or 13 and lost a fight with his brother Aubrey in front of girls, he tried to kill himself by taking a bottle of Tylenol. (R. 16, 24, 53-54) Appellant was heavily dependent on others, keeping to himself and relying on those in his family who were stable, who loved him, and even on his mother, who was chronically mentally ill. ("I am the movie star; Ms. Daisy, and I have plenty of money") (R. 16, 89)
Appellant was vulnerable to abuse as a child. The adults' reaction to his being slow and refusing to fight was to "downgrade him and tell him that he's not going to be nothing" and to beat him repeatedly "until they got tired" (R. 16, 51): his father with a water hose; his mother with a belt or her fists (R. 16, 22, 50); his grandfather with whatever he could get in his hands, a belt, or extension cord (R. 16, 51); his stepfather "until it was so bad (his sister) couldn't watch." (R. 16, 69-70)
The adaptive difficulty continued into his childhood. He could not hold a job for very long, except for one $5-an-hour job as an unarmed night security watchman. Appellant did work at whatever he could find to take care of his daughter and Monique Hayward's two children. He lived off and on with his mother and siblings. He had to move out of his sister Dorothy's apartment, to live with his mother, when a landlord intervened. His mother was living with a man, but the man died, and his family didn't want them there anymore. (R. 16, 19-20, 66-67) After that, he really had no place to go. In January 1999, he went to stay with his cousin Eric Taylor. At that time he was very "distant and depressed." (R. 16, 40)
We have also independently searched the record in review of appellant's claim of mental retardation. While appellant presented evidence of unusual behavior indicative of mental illness, this evidence is nevertheless insufficient to support a finding of mental retardation. (2)
Appellant's mother testified that a doctor once told her that the then 30-year-old appellant had the mind of a 19-year-old.
Q. Somebody told you he was retarded?
A. The doctor told me-okay, like if he's 30, he has the mind like a 19-year-old. That's what the doctor explained to me.
Likewise, this evidence does not support a finding that appellant is mentally retarded. The only other evidence having some bearing on whether appellant is mentally retarded is the testimony of appellant's psychological expert who testified that appellant's 68 IQ is "in the upper range of mentally retarded."
Q. Dr. Brown, now did you make any independent testing-or do an independent testing to determine his IQ?
A. Yes, yesterday I did administer an intelligence test; and it was consistent with what was reported by the family. He has an IQ in the upper range of mentally retarded, mentally defective range. 68 was his IQ.
Appellant's psychological expert also agreed with the prosecution that a person facing the death penalty might have a strong motivation to score low on an IQ test.
Q. If you believe that having a 68 on an IQ test may save you from the death penalty, don't you have a strong motivation to score low on an IQ test?
A. Might.
A low IQ score by itself, however, does not support a finding of mental retardation. See Ex parte Tennard, 960 S.W.2d 57, 61 (Tex.Cr.App. 1997), cert. denied, 118 S.Ct. 2376 (1998) (low IQ score, standing alone, does not support a finding of mental retardation). (3) We find that on this record the evidence is insufficient to support appellant's claim that he is mentally retarded. See Penry, 109 S.Ct. at 2941 (Penry's psychological expert testified that Penry was mentally retarded); Tennard, 960 S.W.2d at 60-61; see also Section 591.003(13), Texas Health & Safety Code, (definition of mentally retarded); Section 591.003(16), Texas Health & Safety Code, (setting out method for determining whether a person is mentally retarded). We, therefore, need not consider his Eighth Amendment claim. Point of error one is overruled.
The judgment of the trial court is affirmed.
Hervey, J.
Delivered: April 24, 2002
Publish
1. See Penry v. Lynaugh, 109 S.Ct. 2934, 2954-57 (1989) (Eighth Amendment may prohibit executing only persons "who are profoundly, or severely retarded and wholly lacking the capacity to appreciate the wrongfulness of their actions" in part because it cannot be said that all mentally retarded people "can never act with the level of culpability associated with the death penalty").
2. During the punishment phase, defense counsel called several of appellant's family members to recount instances where appellant manifested symptoms of mental illness. Most saliently, they testified that appellant suffered from a split personality, that he was a slow learner, that he suffered physical and mental abuse by authority figures, that he would rock in the corner of a dark room, that he once tried to kill himself with an overdose of Tylenol after he lost a fight, that he once wore three jackets outside in the summertime, that he would pluck out his eyelashes and eyebrows nervously, that he routinely hit his head on the wall but did not remember doing so, and that he would carve symbols on his body with a burned knife or hanger. A defense expert also recalled documents in appellant's file recording other instances of self-mutilation and writing on walls in his own blood.
3. A contrary holding could have the unintended consequence of threatening the liberty of citizens with low IQ scores or of "mildly" retarded citizens who do not commit capital murder and who are "perfectly capable of a self-sustaining life." See Penry, 109 S.Ct. at 2957-58 (relying solely on the "mental age" concept, which is defined as the "chronological age of nonretarded children whose average IQ test performance is equivalent to that of the individual with mental retardation," to hold that execution of any person with a low mental age would constitute cruel and unusual punishment could have a "disempowering effect if applied in other areas of the law" such that "mildly retarded persons could be denied the opportunity to enter into contracts or to marry"); Tennard, 960 S.W.2d at 61 (using IQ scores as the sole measure of mental retardation could threaten the liberty of citizens "with low IQ scores who are `perfectly capable of a self-sustaining life'"); David L. Rumley, Comment: A License to Kill: The Categorical Exemption of the Mentally Retarded from the Death Penalty, 24 St. Mary's Law Journal Number 4 1299, 1338-40 (1993).