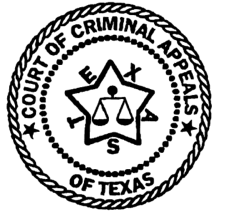 IN THE COURT OF CRIMINAL APPEALS
OF TEXAS
---
NO. 74,041
---
EX PARTE BRIAN EDWARD FRANKLIN, Applicant
---
ON APPLICATION FOR A WRIT OF HABEAS CORPUS
FROM
TARRANT COUNTY
---
Womack, J., filed a concurring opinion.
Today the Court again purports to rely on Herrera v. Collins, 506 U.S. 390 (1993), as authority for the legitimacy of presenting a claim of newly-discovered evidence through habeas corpus. Herrera so clearly stands for the opposite proposition that one hardly knows whether to laugh or cry at this Court's perversion of it.
The holdings of that case were: (1) Federal habeas corpus is not available for a claim of newly discovered evidence of innocence in the absence of a violation of constitutionally-required procedures. To require a new trial simply because a jury might acquit in light of the new evidence would not clearly produce a more reliable result, since the passage of time only diminishes the reliability of criminal adjudications. (2) Texas's 30-day limit to move for new trial on newly discovered evidence does not deny due process. (3) Executive clemency is the traditional "fail safe" remedy for late evidence of innocence. (4) Even if it were assumed for the sake of argument that a truly persuasive demonstration of actual innocence would render an execution unconstitutional so that federal habeas corpus would lie, Herrera's evidence fell far short of the extraordinarily high threshold showing that would be required. (Herrera's evidence was two witnesses who said that Herrera's brother, now dead, had admitted committing the crime.)
This is mighty thin sand on which to erect the holding … that due process (not the Cruel and Unusual Punishment Clause) would be violated by the execution of an innocent defendant, and that state habeas corpus will lie to permit a defendant to present newly discovered evidence of innocence. And it is no support at all for the holdings in this case that due process is violated by the confinement of an innocent defendant, that post-conviction habeas corpus is available to correct errors of fact, that the defendant must prove his claim by no more than clear and convincing evidence, and that the evidence of a recanting witness might be sufficient.
[Because of these holdings] a convicted defendant in every criminal case (if it is a due process problem, there is no reason to limit it to felonies or to sentences of confinement), will now be allowed and encouraged to pursue the witnesses and get them to recant. If he does so, he can relitigate his case forever. And all this is supposed to be based on Herrera, where the Court said that habeas corpus was not available because, " 'Due process does not require that every conceivable step be taken, at whatever cost, to eliminate the possibility of convicting an innocent person.' Patterson v. New York, 432 U.S. 197 (1977). To conclude otherwise would all but paralyze our system for enforcement of the criminal law." (1)
As the Court takes another small step down the path of paralysis, I can only respectfully concur.
En banc.
Filed April 10, 2002.
Publish. Ex parte Elizondo, 947 S.W.2d 202, 215 (Tex. Cr. App. 1997) (Womack, J., dissenting to denial of rehearing).