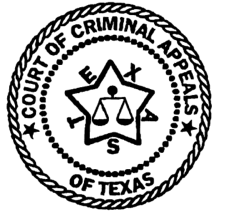 IN THE COURT OF CRIMINAL APPEALS
OF TEXAS
---
No. 74,082
---
EX PARTE LEON VANCE MADDING, Applicant
---
FROM THE 115th DISTRICT COURT
UPSHUR COUNTY
---
Holcomb, J., filed a concurring opinion.
OPINION
The majority notes that "[a] written judgment which does not accurately reflect the oral pronouncement of sentence is subject to correction via nunc pro tunc motion and order." Slip op., pg.7 n.8. I agree, but only if the error is clerical in nature. A nunc pro tunc order is used to correct clerical errors, not judicial errors. Wilson v. State, 677 S.W.2d 518, 521 (Tex.Crim.App. 1984). Judicial errors are those errors which are the product of judicial reasoning or determination. State v. Bates, 889 S.W.2d 306, 309 (Tex.Crim.App. 1994); see also, e.g., Smith v. State, 15 S.W.3d 294, 299 (Tex.App.-Dallas 2000, no pet.) (error is judicial where record is "devoid of any indication that this order was mistakenly or inadvertently signed by the trial court"). Clerical errors, on the other hand, are those errors "in which no judicial reasoning contributed to their entry, and for some reason were not entered of record at the proper time." Bates, 889 S.W.2d at 309; see also, e.g., Alvarez v. State, 605 S.W.2d 615, 617 (Tex.Crim.App. 1980) (where this Court stated that "an error in the entry of a judgment will be styled as 'clerical' in nature, so long as the error did not come about as the product of judicial reasoning"; we concluded that a nunc pro tunc order was properly used to correct the number of the convicting court in a judgment, after a deputy district clerk testified at a hearing that she had accidentally entered the wrong number in the original judgment).
With these comments, I respectfully join the opinion of the Court.
DELIVERED MARCH 6, 2002
PUBLISH