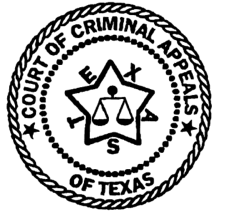 IN THE COURT OF CRIMINAL APPEALS
OF TEXAS
---
NO. 74,094
---
EX PARTE CURTIS WAYNE GABRIEL, Applicant
---
ON APPLICATION FOR A WRIT OF HABEAS CORPUS
FROM HARRIS COUNTY
---
The opinion was delivered per curiam. WOMACK, J., dissenting.
O P I N I O N
This is a post-conviction application for a writ of habeas corpus filed pursuant to Article 11.07, V.A.C.C.P. Applicant was convicted of burglary of a vehicle and punishment was assessed at eight years imprisonment. No appeal was taken from this conviction.
Applicant contends that the Texas Department of Criminal Justice, institutional division, is not properly calculating his sentences in this cause and in a seven year sentence from Coryell County which was ordered to run consecutively to this one. A hearing was conducted, supplemental affidavits were filed, and the trial court entered findings of fact. The burglary sentence had a calculated begin date of July 19, 1989. The Board of Pardons and Paroles designated that, without the imposition of the consecutive sentence, Applicant would have been paroled in this cause on July 1, 1997, seventeen days before it would have been discharged in calendar time. The institutional division has designated this seventeen day "remainder" as time to be served on parole in addition to the time he had remaining on his Coryell County sentence when he was conditionally released.
The designation of parole in this cause had the effect of beginning Applicant's Coryell County sentence, but did not stop the burglary sentence from running. Ex parte Millard, 048 S.W.3d 190 (Tex. Crim. App. 2001); Ex parte Kuester, 21 S.W.3d 264, 272 (Tex. Crim. App. 2000). Therefore, this sentence expired July 18, 1997, and Applicant may not be required to serve an additional seventeen days on conditional release.
Relief is granted. The Texas Department of Criminal Justice, institutional division, shall correct Applicant's records to reflect that his sentence in cause number 536479 in the 338th Judicial District Court of Harris County has expired.
Copies of this opinion shall be sent to the Texas Department of Criminal Justice, institutional and pardons and paroles divisions.
DELIVERED: October 3, 2001
PUBLISH