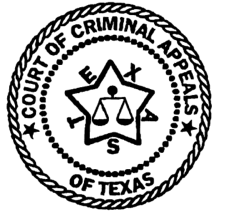 IN THE COURT OF CRIMINAL APPEALS
OF TEXAS
---
NO. 74,127
---
EX PARTE KEVIN TODD CATHAM, Applicant
---
ON APPLICATION FOR A WRIT OF HABEAS CORPUS
---
Hervey, J
., delivered the opinion of the Court, in which Meyers, Price, Cochran, Johnson, Keasler
and Holcomb, J.J.,
joined. Keller
, P.J.,
filed a dissenting opinion; Womack, J
., dissented.
O P I N I O N
This cause was remanded to the habeas court to determine whether applicant's parole was revoked without a hearing. We will grant habeas corpus relief.
The applicant was paroled in December 1999. In May 2000 the Board of Pardons and Paroles (the Board) sought to revoke his parole. In June 2000 a parole revocation hearing was held and findings were made, supported by the record, that the applicant had violated his parole. Instead of revoking the applicant's parole, the Board sent him to an Intermediate Sanction Facility (ISF) where he was soon accused of assaulting an ISF resident. In August 2000 an ISF disciplinary hearing was held by an ISF hearing officer who made findings, again supported by the record, that the applicant committed the assault. The ISF hearing officer recommended proceeding to a revocation hearing to revoke the applicant's parole. In September 2000 the Board, without a hearing, revoked the applicant's parole, based on the assault committed in the ISF and on the earlier parole condition violations that precipitated placement in the ISF.
A habeas corpus application was filed claiming the Board's decision to revoke his parole without a hearing violated federal constitutional due process principles. The habeas court concluded that the applicant failed to prove "that he was denied due process since he was provided with a separate parole revocation hearing and a separate disciplinary hearing." The habeas court also found that the revocation of the applicant's parole in September 2000 without another hearing "was authorized under Section 508.283 of the Texas Government Code because a parole panel had already held a [parole revocation] hearing under Section 508.281 of the Texas Government Code" in June 2000.
When a parolee violates the conditions of his parole, Section 508.283 authorizes the Board to "continue, revoke or modify" the parole following a Section 508.281 hearing. Under the habeas court's interpretation of these statutes, the Board can impose additional Section 508.283 sanctions at any time without a hearing, if at some earlier time, a Section 508.283 sanction has been imposed following a Section 508.281 hearing.
This interpretation of these statutes is inconsistent with Morrissey v. Brewer's federal constitutional due process principles requiring that a parolee have an opportunity to be heard before a "final decision on revocation by the prison authority." See Morrissey v. Brewer, 408 U.S. 471, 487-88 (1972); see also Rogers v. State, 640 S.W.2d 248, 251-56 (Tex.Cr.App. 1982) (op. on first reh'g motion) and at 263 (op. on second reh'g motion). These statutes also require a Section 508.281 hearing each time Section 508.283 sanctions are sought. See Tex. Gov't Code, Sec. 311.021(1) (it is presumed that Legislature intends compliance with United States Constitution when it enacts a statute).
We, therefore, hold that the revocation of this applicant's parole without a hearing was inconsistent with Sections 508.281 and 508.283 and federal constitutional due process principles. Habeas corpus relief is granted, the order revoking this applicant's parole shall be set aside, and this case is remanded to the Board for proceedings consistent with this opinion.
HERVEY, J.
Delivered: November 7, 2001
Publish