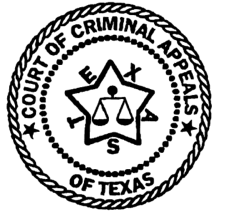 IN THE COURT OF CRIMINAL APPEALS
OF TEXAS
---
NO. 74,127
---
EX PARTE KEVIN TODD CATHAM, Applicant
---
ON APPLICATION FOR A WRIT OF HABEAS CORPUS
FROM RANDALL COUNTY
---
KELLER, P.J.,
filed a dissenting opinion....
DISSENTING OPINION
The trial court found that applicant was informed at the ISF facility that his parole could be revoked if he violated any of the ISF disciplinary rules. This finding is supported by the trial court's exhibit II, an affidavit by Eduardo Avilo, which states that "[u]pon arrival at the El Paso Intermediate Sanction Facility, Offenders are informed that if a determination is made that an Offender has violated a facility disciplinary rule, the finding could result in the Offender's return to prison." When applicant assaulted a fellow resident of the ISF facility, a disciplinary hearing was held, and applicant was afforded all the protections at this hearing that due process would require in connection with a revocation hearing. Applicant pled guilty at this disciplinary hearing. Although the parole board did not afford applicant another "revocation" hearing, the disciplinary hearing gave applicant an adequate forum to confront the allegations that formed the basis for revoking his parole. Under the circumstances, I would find that applicant was afforded all the process due under the law. (1)
KELLER, Presiding Judge
Date filed: November 7, 2001
Publish
1. Had applicant been informed that his parole could be revoked after a disciplinary hearing but without another revocation hearing, the situation would be analogous to that in Speth v. State, 6 S.W.3d 530 (Tex. Crim. App. 1999), wherein we held that a defendant who failed to object to a condition of probation at the time it was imposed could not complain about the condition on appeal. What we said there about the contractual nature of community supervision is true also of parole: "An award of community supervision is not a right, but a contractual privilege, and conditions thereof are terms of the contract entered into between the trial court and the defendant. Therefore, conditions not objected to are affirmatively accepted as terms of the contract. Thus, by entering into the contractual relationship without objection, a defendant affirmatively waives any rights encroached upon by the terms of the contract. A defendant who benefits from the contractual privilege of probation, the granting of which does not involve a systemic right or prohibition, must complain at trial to conditions he finds objectionable."
The Board of Pardons and Paroles could have revoked applicant's parole and returned him to prison immediately upon the initial finding that he had violated a condition of parole. The procedure which the Court today disallows could be described as a sort of informal deferred-adjudication-type mechanism. It was to applicant's benefit and to the benefit of the many people who welcomed a second chance to stay out of prison by going to an ISF. The Court's opinion will result either in more revocation hearings or in fewer second chances. I will not be surprised if it turns out to be the latter.