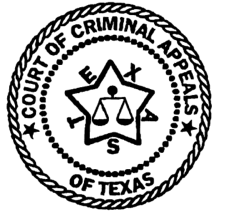 IN THE COURT OF CRIMINAL APPEALS
OF TEXAS
---
NO. 74,140
---
KERRY DIMART ALLEN, Appellant
v.
THE STATE OF TEXAS
---
ON DIRECT APPEAL
FROM HARRIS COUNTY
---
Holcomb, J., delivered the opinion of the Court, in which Keller, P.J., and Price, Johnson, Keasler, Hervey, and Cochran, JJ., joined. Meyers and Womack, JJ., each filed an opinion concurring in the result.
OPINION
Appellant was convicted of capital murder and sentenced to death. See Tex. Pen. Code § 19.03(a)(8). On direct appeal to this Court, he raises fourteen points of error. We affirm.
Appellant argues in his first, second, and third points of error that the trial court erred in overruling his challenge of veniremember Berg for cause. Appellant claims that his challenge should have been granted because Berg was biased against him with regard to the mitigation special issue. See Art. 37.071, § 2(e); Art. 35.16(a)(9) & (c)(2). (1)
To preserve error with respect to a trial court's denial of a challenge for cause, an appellant must: (1) assert a clear and specific challenge for cause; (2) use a peremptory strike on the complained-of veniremember; (3) exhaust his peremptory strikes; (4) request additional peremptory strikes; (5) identify an objectionable juror; and 6) claim that he would have struck the objectionable juror with a peremptory strike if he had one to use. Nelson v. State, 848 S.W.2d 126, 134 (Tex.Crim.App. 1992), cert. denied, 510 U.S. 830 (1993). The record in this case shows that appellant asserted a clear and specific challenge for cause against Berg, that he exercised a peremptory strike against Berg, and that he exhausted his peremptory strikes.
Appellant failed to meet the fifth and sixth requirements to preserve error. In his appellate brief, appellant identifies Linda Smith Schultz as the objectionable juror that sat on the jury. However, because he failed to identify Schultz as objectionable in the trial court, he waived his right to complain on appeal that the trial judge erroneously overruled his challenge for cause. Ibid. Points of error one, two, and three are overruled.
In points of error four through eleven, appellant argues that the trial court violated Texas Rules of Evidence 401 and 403 when, at the guilt/innocence phase of trial, it admitted evidence that the victim had been sexually assaulted. Appellant also argues that the admission of this evidence violated Rule of Evidence 404, but he failed to object on that basis at trial, so we do not consider that argument. See Tex. R. App. Proc. 33.
The indictment alleged that appellant intentionally and knowingly caused the death of Kienna Lashay Baker, an individual under six years of age, by striking her in the chest and abdomen with his hand or with an unknown instrument or by an unknown manner and means. Appellant contends that, because the indictment does not allege a sexual assault, the admission of evidence indicating that he sexually assaulted Baker was not relevant and the probative value of this evidence was substantially outweighed by the danger of unfair prejudice.
Appellant complains specifically about the testimony of four witnesses: Kimberly McCreary, Dr. Lee Ann Grossberg Krishnan, Dr. Joan Shook, and Christi Kim. McCreary, a nurse at Southeast Memorial Hospital, testified that she was on duty when two-year-old Baker was brought into the emergency room on May 10, 2000. McCreary observed that Baker had numerous bruises of different colors, including a pronounced bruise between her eyes and discoloration on the chest and groin areas, linear marks on her chest, and some scars on her arms and legs. Baker was pronounced dead after Emergency Medical Services personnel attempted, without success, to resuscitate her. When McCreary checked Baker's rectal temperature, she noticed that Baker's anal opening was "gaping," that some of her bowel was visible, and that there was "some clear pink-tintish fluid around the anal area." McCreary testified that this "prolapsed bowel" was an unusual condition in a pediatric patient, but that she had seen the condition previously "in a case of sexual assault or an alleged sexual assault." McCreary testified further that she wrapped a blue pad "like a diaper" around Baker's legs and bottom after the attending physician took swabs of her rectal and vaginal areas for lab analysis.
Christi Kim, a forensic biologist at the Houston Police Department Crime Laboratory, testified that she detected the presence of semen in Baker's underpants, anal swabs, and the blue padding. Human DNA was extracted from these items, but it was not possible to identify the donor.
Dr. Krishnan, an Assistant Harris County Medical Examiner, performed an autopsy on the victim. Krishnan observed abrasions, scars, and discoloration all over Baker's body. She observed contusions between Baker's eyebrows and on the right side of her jaw and a laceration on the inside of her lower lip. She found hemorrhages on Baker's scalp, chest, neck, back, thighs, and buttocks. The multiple areas of hemorrhaging on her scalp could have been caused by multiple blows to her head. The hemorrhage on her chest and the bruising of her lungs could have been caused by a strong impact to the front of the chest. Her "fractured" liver and hemorrhaged kidneys were consistent with multiple blows to her abdominal area. Krishnan believed that the damage to Baker's liver, kidneys, and lungs most likely occurred in the hour before her death. Krishnan concluded that Baker's death was a homicide and that the cause of death was blunt force trauma to her chest and abdomen.
Krishnan testified further that she found recent "petechial hemorrhaging" in Baker's vaginal area that was indicative of "some type of trauma to that region" and that it looked like it was probably inflicted on the day of her death. Baker's hymenal ring appeared to be open, which meant either that she was "born with an open hymenal ring or something penetrated this region to cause the hymenal ring to remain open." There was a "skin tag" on Baker's anus, which could indicate irregular healing of some past trauma that could have been caused by penetration of the anus. Krishnan also found a hemorrhage within the wall of Baker's rectum, which was consistent with an object penetrating her anus and rectum with a large amount of force. Krishnan testified that the hemorrhage in Baker's rectum could have been inflicted any time in the forty-eight hours before death.
Dr. Shook reviewed the medical records associated with Baker's death. Shook testified that Baker's rectum was penetrated with a significant amount of force to cause "bruising all the way through the muscle and into the deep tissues of her abdominal contents," and that the trauma to Baker's rectum occurred within hours of her death. Shook testified further that Baker's vaginal hemorrhage indicated trauma to the vaginal area within a short period before her death, while the dilation of her vaginal opening was indicative of chronic sexual abuse. Shook concluded that Baker "was beaten over an hour or two and ultimately beaten to death. And in the course of that she was anally raped, and that contributed to her demise."
Evidence is "relevant" if it has "any tendency to make the existence of any fact that is of consequence to the determination of the action more probable or less probable than it would be without the evidence." Tex. R. Evid. 401. We review the trial court's decision to admit evidence under an abuse of discretion standard. Salazar v. State, 38 S.W.3d 141, 151 (Tex. Crim. App.), cert. denied, 534 U.S. 855 (2001). We will reverse the trial court's decision only if it is outside the zone of reasonable disagreement. Id.
A reasonable trial judge could have concluded that the medical evidence in question was relevant. Shook testified that the anal rape of Baker "contributed to her demise." In addition, evidence of the sexual assaults was relevant to show that appellant had a motive to kill Baker: if he killed her, she could not tell anyone who assaulted her.
Relevant evidence may be excluded under Rule 403 if the danger of unfair prejudice substantially outweighs the probative value of the evidence. Rule 403 favors admission of relevant evidence and carries a presumption that relevant evidence will be more probative than prejudicial. Jones v. State, 944 S.W.2d 642, 652-53 (Tex. Crim. App. 1996), cert. denied, 522 U.S. 832 (1997). The trial court has broad discretion in conducting a Rule 403 balancing test, and we will not lightly disturb its decision. Moreno, 22 S.W.3d at 489. Although the evidence that Baker was sexually assaulted shortly before her death was prejudicial, a reasonable trial judge could have concluded that the prejudice did not substantially outweigh the probative value of this evidence. (2) See generally S. Goode, et al., Guide to the Texas Rules of Evidence § 403.2 (3d ed. 2002) (discussing nature of Rule 403 analysis). The trial court did not abuse its discretion in admitting the complained-of testimony. Points of error four through eleven are overruled.
In point of error twelve, appellant argues that the mitigation special issue is unconstitutional because it fails to place on the State the burden of proving aggravating circumstances beyond a reasonable doubt. In support of his claim, appellant cites Apprendi v. New Jersey, 530 U.S. 466 (2001). In Apprendi, the Supreme Court held that a New Jersey hate crime statute violated the Due Process Clause of the Fourteenth Amendment because it provided for sentence enhancement based upon the judge's fact finding of racial motivation by a preponderance of the evidence. The Supreme Court held that, "[o]ther than the fact of a prior conviction, any fact that increases the penalty for a crime beyond the prescribed statutory maximum must be submitted to a jury, and proved beyond a reasonable doubt." Id. at 490. Appellant argues that the Texas mitigation special issue is analogous to the New Jersey hate crime statute at issue in Apprendi and thus, the State should bear the burden of proving aggravating circumstances beyond a reasonable doubt.
Appellant's reliance on Apprendi is misplaced. Apprendi applies to facts that increase the penalty beyond the "prescribed statutory maximum." Under Texas Penal Code sections 12.31 and 19.03, the "prescribed statutory maximum" for capital murder is fixed at death. Nothing the jury or judge decided during the punishment phase could have enhanced appellant's sentence beyond the prescribed range. Further, Apprendi did not address who bears the burden of proof but focused on who should be the fact-finder for sentence enhancement. Point of error twelve is overruled.
In point of error thirteen, appellant contends that the Texas capital murder sentencing scheme is unconstitutional because there is no meaningful appellate review of the special issues. We have previously rejected this complaint. See Conner v. State, 67 S.W.3d 192, 202-203 (Tex. Crim. App. 2001). We do not review the sufficiency of the evidence to support a jury's negative answer to the mitigating evidence special issue, and we have repeatedly declined to conduct a factual sufficiency review of the future dangerousness special issue. McGinn v. State, 961 S.W.2d 161, 169 (Tex. Crim. App.), cert. denied, 525 U.S. 967 (1998). Point of error thirteen is overruled.
In his fourteenth point of error, appellant contends that his death sentence was arbitrarily imposed, in violation of the Eighth and Fourteenth Amendments, because the death penalty is disparately applied in similar cases depending on the county in which a particular capital murder is prosecuted. Appellant alleges that large counties with large budgets, such as Harris County, are able to seek the death penalty more frequently than smaller or poorer counties. Thus, "[a] defendant in a county with a large budget is likely to receive the death penalty, whereas a similarly situated defendant in one of the remaining counties will not be at risk to receive the death penalty."
This argument was previously raised before this Court in Bell v. State, 938 S.W.2d 35 (Tex. Crim. App. 1996), and King v. State, 953 S.W.2d 266 (Tex. Crim. App. 1997). In each case we declined to reach the merits of the claim, holding that because the appellant provided no "empirical data, case law, or other factual basis" to support his claim, there was no foundation upon which we could have made a determination regarding the merits of the claim. Bell, 938 S.W.2d at 55; King, 953 S.W.2d at 274.
In the instant case, appellant attempts to provide a factual basis in support of his claim. He points to tables from the Texas Department of Criminal Justice's website showing the number of offenders sentenced to death and the number of offenders executed from each county in Texas. These tables indicate higher numbers for Harris County than any other county.
Appellant also relies on a press release that states that a death penalty case in Texas costs taxpayers an average of $2.3 million and that "[r]ural counties cannot always afford to try a death penalty case." See Press Release, Office of State Senator Eddie Lucio, Jr., District 27, Landmark bill adding Life Without Parole as sentencing option in capital cases passes in Senate Committee on Criminal Justice, April 19, 2001. Appellant next claims that two articles from the Houston Chronicle newspaper demonstrate that "[f]inancial constraints mean that similar capital murders committed by similarly situated defendants will be treated differently, based solely on which county has jurisdiction of the offense." See M. Tolson, A Deadly Distinction, HOUSTON CHRON., Feb. 5, 2001; S. Brewer, DA Can Afford to Prosecute with a Vengeance, HOUSTON CHRON., Feb. 3, 2001.
Appellant asserts: "Financial constraints in each of the 254 counties control the decision whether to seek the death penalty. The risk of facing the death penalty has been greater, substantially, in Texas counties with bigger budgets than in all the remaining counties." Appellant has given us information regarding the number of offenders sentenced to death and the number of offenders executed from each county in Texas, but he has failed to provide us with budgetary data for each of these counties. (3)
The fact that Harris County, a large county with a large budget, sentences more offenders to death than any other county in Texas, does not in and of itself establish disparate treatment among similarly situated defendants. In fact, one of the articles cited by appellant states that the "history of ample budgets" is only one of several factors that contribute to the higher number of death penalty convictions in Harris County. (4) See M. Tolson, A Deadly Distinction, HOUSTON CHRON., Feb. 5, 2001. Appellant has made no threshold showing of disparate treatment between himself and other similarly situated defendants. Point of error fourteen is overruled.
We affirm the judgment of the trial court.
Delivered June 11, 2003
Publish
1. All references to articles are to those in the Texas Code of Criminal Procedure.
2. Appellant also complains in his brief that the evidence which indicated that Baker had sustained past or chronic sexual abuse was unfairly prejudicial and should have been excluded under Rule 403. Appellant failed to object, however, when Krishnan testified that Baker's open hymenal ring and anal skin tag were indicative of past penetration. He also failed to object when Shook testified that the dilation of Baker's vaginal opening indicated chronic sexual abuse. Thus, he has failed to preserve this portion of his argument for our review.
3. While larger counties may be in a better financial position to seek the death penalty in a higher percentage of cases than smaller or poorer counties, it is important to note, as we did in Bell, that "the Capital Litigation section of the Texas Attorney General's office exists especially to aid smaller counties in prosecuting capital cases." Bell, 938 S.W.2d at 55 n.31.
4. The factors listed by Tolson in his article include: "[a] capital murder statute whose design leans toward the imposition of death;" "[a] decentralized criminal justice system that places the setting of execution dates in the hands of trial court judges;" "[a] streamlined state appellate process with tight deadlines;" "[p]erhaps the most conservative U.S. Circuit Court of Appeals;" "[a] history of ample budgets courtesy of the Commissioners Court that have provided sufficient staff and resources;" "[a]n adequate number of felony courts (22) and judges friendly to capital sentencing in most of them;" "a defense bar that until recent years was underfunded and sometimes underqualified to adequately serve a defendant on trial for his life;" and, "an immense tide of regional culture, religion, and history, all of which helped to set the stage for the arrival of a prosecutor who took on the job with a literalist vision of law and order." See M. Tolson, A Deadly Distinction, HOUSTON CHRON., Feb. 5, 2001.