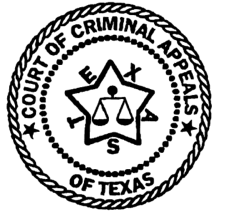 IN THE COURT OF CRIMINAL APPEALS
OF TEXAS
---
NO. 74,145
---
JEDIDIAH ISSAC MURPHY, Appellant
v.
THE STATE OF TEXAS
---
ON DIRECT APPEAL
FROM DALLAS COUNTY
---
Johnson, J.,
filed a concurring opinion in which Womack and Cochran, J.J.,
joined.
O P I N I O N
I join the opinion of the Court except as to points of error seven and eight and concur in the judgment of the Court as to those points.
In a capital murder trial in which the state seeks the death penalty, Texas law requires jurors to determine whether "there is a probability that the defendant would commit criminal acts of violence that would constitute a continuing threat to society . . .." Only if all jurors believe that the defendant will continue to be a danger can the trial court assess the death penalty. Tex. Code . Crim. Proc., art. 37.071, §§ 2(b)(1) and 2(d)(2). Thus, it is imperative that jurors understand the difference between "probable" and possible."
While it is possible that I will win the lottery, it is not probable; indeed, it is highly improbable. There are several reports of people who receive mailings from Publishers Clearinghouse that say that they "may already be a winner" and, confusing possibility and probability, begin to spend as if they have won millions. For them, the inability to distinguish between "probable" and "possible" has a financial cost.
If a juror confuses "probable" and "possible" and also believes that there is a small chance that the defendant might commit violent acts in the future, even if that juror also believes that another violent act is unlikely, that juror may feel compelled to find that the defendant is a future danger. If that juror is also the twelfth vote, the cost of that confusion is the defendant's life.
In Hughes v. State, 878 S.W.2d 142, 148 (Tex. Crim. App. 1992), this Court stated that a prospective juror who cannot distinguish between probable and possible is properly challengeable for cause and that the trial court abused its discretion in denying such a challenge. Too, the legislature was very specific when it promulgated the procedures for assessing the death penalty, and this Court is bound by those procedures. The legislature required "probability," and so must this Court.
In this case, two jurors appear from the record to be unable to distinguish "probability" and "possibility." Brooks stated that the probability is "'a chance,'" while Williams "continued to reiterate that she believed probability and possibility mean the same thing." Murphy v. State, slip op. at 10, supra. Under Hughes, both Brooks and Williams were properly challengeable, and the trial court abused its discretion in denying appellant's challenges to them.
The next issue is harm. Although I would find an abuse of discretion as to both Brooks and Williams, neither served on the jury, and appellant has not complained that he has suffered harm by the need to expend peremptory challenges. He has therefore failed to establish harm, and I would find that the error in denying his challenges for cause was harmless.
Johnson, J.
Filed: June 25, 2003
En banc
Publish