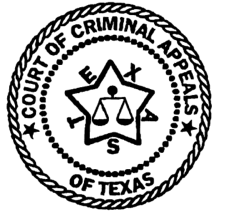 IN THE COURT OF CRIMINAL APPEALS
OF TEXAS
---
NOS. 74, 208; 74,209; 74 ,210
---
EX PARTE NATHANIEL ELBERT COLEMAN, Applicant
---
ON APPLICATION FOR A WRIT OF HABEAS CORPUS
FROM HARRIS COUNTY
---
The opinion was delivered per curiam.
O P I N I O N
This is a post-conviction application for a writ of habeas corpus filed pursuant to Article 11.07, V.A.C.C.P. Applicant was convicted of possession of more than four grams of phencyclidine and two counts of retaliation. His punishment, enhanced by a prior conviction, was assessed at ten years confinement. Appeals from these convictions were dismissed, Coleman v. State, Nos. 01-98-112-CR, 01-98-113-CR, 01-98-114-CR (Tex.App. - Houston [1st], delivered December 16, 1999, no pet.).
Applicant contends, inter alia, that he has been denied eligibility for release on mandatory supervision without being provided written reasons for such a denial. The trial court has entered findings that Applicant is ineligible for mandatory supervision because he has a prior conviction for a second degree felony aggravated assault. However, those findings show that Applicant's conviction for an aggravated assault committed in 1987 was actually a third degree felony because the complainant was not alleged to be a peace officer or jailer. V.T.C.A. Penal Code, § 22.02(c). The punishment range for that aggravated assault conviction was enhanced to that for a second degree felony, but the enhancement did not change the classification of the offense itself from that of a third degree felony. See Webb v. State, 12 S.W.3d 808 (Tex. Crim. App. 2000). When these primary offenses were committed in 1998, only first and second degree felony aggravated assaults were classified as ineligible for mandatory supervision. Hall v. State, 995 S.W.2d 151 (Tex. Crim. App. 1999). Applicant is entitled to relief.
Relief is granted. The Texas Department of Criminal Justice, institutional division, shall classify Applicant as eligible for discretionary mandatory supervision in cause numbers 773242, 777076, and 777055 from the 228th Judicial District Court of Harris County. All other requested relief is denied.
Copies of this opinion shall be sent to the Texas Department of Criminal Justice, institutional and pardons and paroles divisions.
DELIVERED: November 7, 2001
PUBLISH