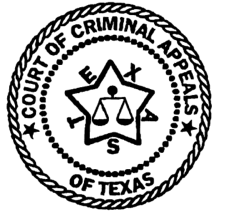 IN THE COURT OF CRIMINAL APPEALS
OF TEXAS
---
NO. 74,432
---
EX PARTE RICKY DALE HARMON, Applicant
---
ON APPLICATION FOR A WRIT OF HABEAS CORPUS
FROM DALLAS COUNTY
---
Per Curiam. Womack, J.,
dissents.
O P I N I O N
This is a post-conviction application for a writ of habeas corpus filed pursuant to Article 11.07, V.A.C.C.P. Applicant was convicted of aggravated sexual assault, and punishment, enhanced by a prior conviction, was assessed at thirty years' imprisonment. This conviction was affirmed, Harmon v. State, No. 07-94-107-CR (Tex. App.-Amarillo, delivered April 5, 1996, no pet.).
Applicant contends that he is actually innocent, as demonstrated by the complainant's affidavit that her trial testimony was false and was prompted by her natural father's sister, and that Applicant never sexually assaulted her. The trial court has conducted a hearing and entered findings that the complainant's recantation is credible, and recommends that relief be granted. Applicant is entitled to relief.
Relief is granted. The judgment in cause number F94-00256-W in the 363rd Judicial District Court of Dallas County is set aside, and Applicant is remanded to the trial court to answer the charges against him.
Copies of this opinion shall be sent to the Texas Department of Criminal Justice, institutional and pardons and paroles division.
Delivered: September 25, 2002.
Publish.