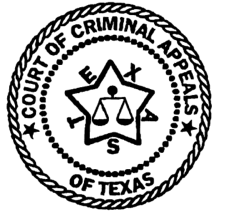 IN THE COURT OF CRIMINAL APPEALS
OF TEXAS
---
NO. 74,587
---
THOMAS NEVEU, Relator
v.
THE HONORABLE THOMAS R. CULVER, III, JUDGE 240TH DISTRICT COURT OF FORT BEND COUNTY, TEXAS, Respondent
---
ORIGINAL MANDAMUS PROCEEDING
FROM FORT BEND COUNTY
---
Johnson, J., delivered the opinion of the Court, in which Keller, P.J., & Meyers, Price, Keasler, Hervey, Holcomb, & Cochran, J.J., joined. Womack J., did not participate.

O P I N I O N
This is an original mandamus proceeding. Relator, an inmate in the Texas Department of Criminal Justice - institutional division, seeks a writ of mandamus ordering respondent to appoint an attorney to represent him in his motion for DNA testing pursuant to Article 64.01(c) of the Texas Code of Criminal Procedure. (1) Relator is incarcerated based upon a conviction for aggravated sexual assault. He filed with the convicting court a motion for forensic DNA testing, specifically requesting that a broom stick that was allegedly used in the assault be tested. Relator also specifically requested the appointment of an attorney. To date, the record does not reflect that such an appointment has been made.
Mandamus relief may be granted if the relator can demonstrate that 1) the act sought to be compelled is purely ministerial and 2) that relator has no other adequate legal remedy. State ex rel. Rosenthal v. Poe, 98 S.W.3d 194, 198 (Tex. Crim. App. 2003). The ministerial act requirement has been described:
as a requirement that the relator have "a clear right to the relief sought" meaning that the relief sought must be "clear and indisputable" such that its merits are "beyond dispute" with "nothing left to the exercise of discretion or judgment."
Id., quoting Hill v. Fifth Court of Appeals, 34 S.W.3d 924, 927-28 (Tex. Crim. App. 2001).
Article 64.01(a) allows a convicted person to submit to the convicting court a motion for DNA testing. (2) Article 64.01(c) specifically states that such convicted person "is entitled to counsel during a proceeding under this chapter." (3) That section further provides that, if such person informs the convicting court that the person wishes to submit a motion under this chapter and is found to be indigent, "the court shall appoint counsel for the person." (Emphasis added.)
The record in this case reflects that relator's motion for DNA testing requested the appointment of counsel for the proceedings, specifically, "Sir I am respectfully requesting Under Rule 64 that you please appoint me an 'Attorney.'" (Emphasis in original.) On October 30, 2002, we ordered respondent, the presiding judge of the 240th District Court, to file a response addressing, among other things, "in particular ... the issue of appointment of counsel to represent Relator." The record before us does not reflect that respondent has filed a response addressing any of the issues to which our order was directed, including the specific issue of appointment of counsel for relator.
As stated above, Article 64.01(c) entitles relator to counsel during a proceeding in which relator is moving for forensic DNA testing; if the convicting court determines that relator is indigent, "the court shall appoint counsel for" relator. The language of the statute is mandatory. Thus, if the convicting court determines that the relator is indigent, appointment of counsel is a purely ministerial act. Relator therefore has satisfied the first requirement for mandamus relief.
We have held that having no right to appeal a respondent's order satisfies the requirement of lack of an adequate legal remedy. Poe, supra, 98 S.W.3d at 194. Although Article 64.05 provides for appealing a finding under Articles 64.03 or 64.04, (4) there are no provisions for appealing a finding regarding indigence or appointment of counsel under Art. 64.01(c). Since there is no provision for appeal of the court's determination of indigence or failure to appoint counsel, we conclude that relator has no adequate remedy at law. Relator therefore has also satisfied the second requirement for mandamus relief.
Accordingly, we conditionally grant relator's petition for writ of mandamus and direct respondent to determine whether relator is indigent, and if so, appoint counsel for relator. As is our custom, we withhold issuance of the writ to afford respondent an opportunity to make issuance unnecessary.
Johnson, J.
Delivered: May 21, 2003
En Banc
Publish