Truancy Reform Engenders Reporting Changes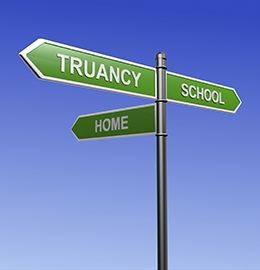 House Bill 2398, which goes into effect September 1, 2015, replaces the criminal offense of failure to attend school with a civil offense of truant conduct.
Since the bill changes the cases from a criminal offense to a civil case, they should no longer be included in the Criminal section of the report beginning September 1.

Cases should continue to be reported in the Juvenile section of the report on Line 6, which is currently labeled "Failure to Attend School Cases Filed" but will change to "Truancy Cases Filed."

OCA has decided that inclusion of these cases in the Civil section of the report is not advisable at this time, as this section cannot adequately capture information on truancy cases.

The Judicial Council will address additional reporting of truancy case information by justice and municipal courts in the near future in its re-evaluation of all information being collected from the trial courts on the monthly reports.
Please see our brief webinar for an explanation of the reporting changes and review the reporting instructions that will be effective September 1, 2015.