Justice Eva Guzman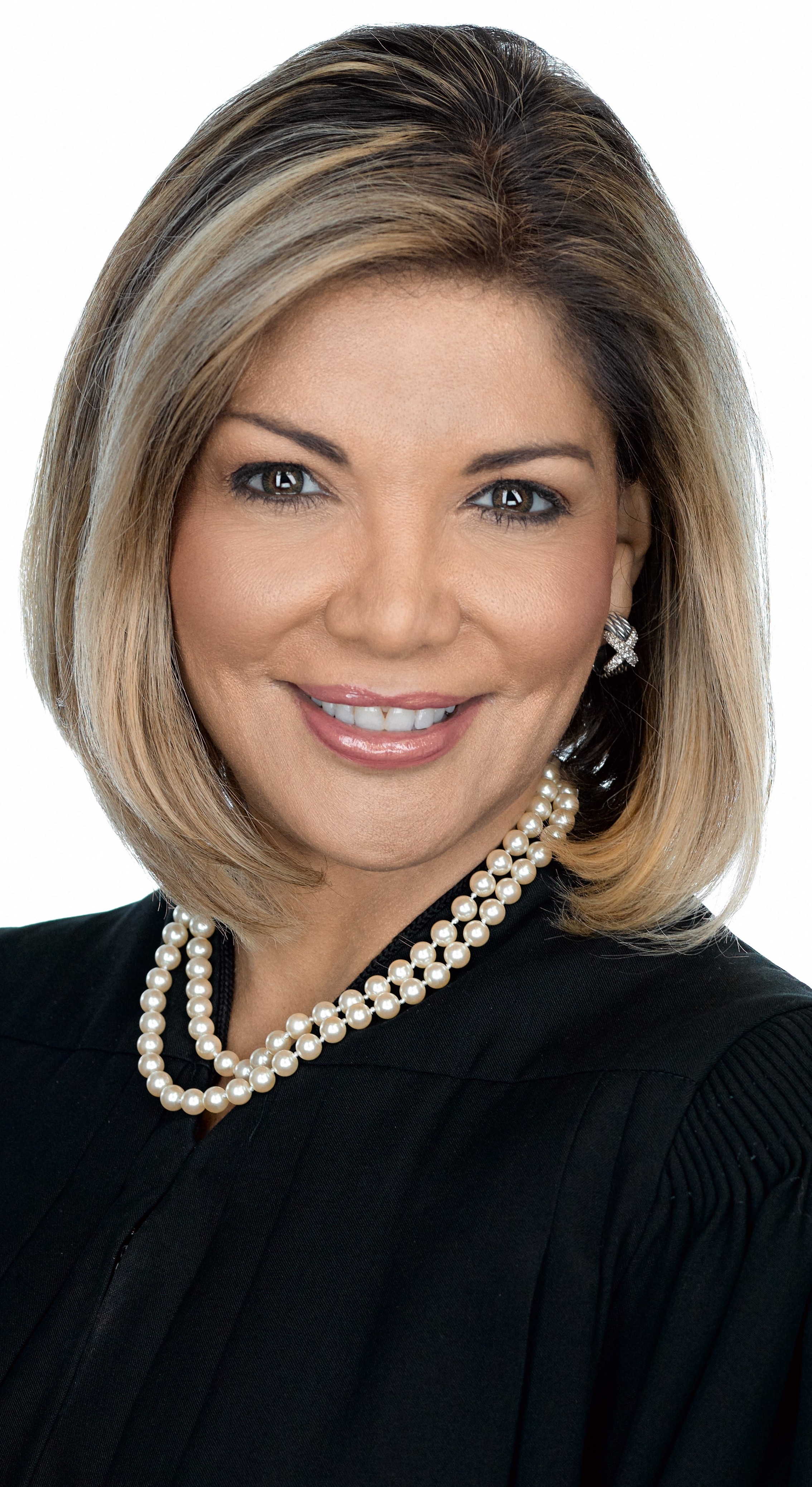 Place 9
Justice Eva Guzman has served at three levels of the Texas judiciary. In 2009 she was appointed to serve on the Supreme Court of Texas by Governor Rick Perry. She was elected to a full term in November 2010, when she became the first Hispanic woman elected to state-wide office in Texas. Before her appointment, Justice Guzman served for almost a decade on the Houston-based Fourteenth Court of Appeals. She began her judicial service on the 309th District Court in Harris County, after an appointment by then-Governor George W. Bush. Now in her 15th year on the bench, Justice Guzman has consistently received high marks in judicial evaluation polls.

Justice Guzman is the Court's liaison to the Commission on Judicial Conduct, the Texas Access to Justice Foundation and the Texas Access to Justice Commission, responsible for oversight and funding of the state's legal-assistance programs for the poor. She also is Chair of the Supreme Court's Permanent Judicial Commission for Children, Youth and Families.

Justice Guzman's devotion to the law and her community has been recognized by national, state and local organizations. She is a 2014 recipient of the Women and the Law Section of the State Bar of Texas Sara T. Hughes Lawyers of Achievement Award and is a 2014 recipient of the of the Association of Women Attorneys' "Premier Women in the Law Modern Trailblazer" award. Her alma mater, South Texas College of Law, recently recognized Justice Guzman's significant career accomplishments and community leadership with a 2014 Alumni Impact Award. The National Hispanic Bar Association honored Justice Guzman with a 2009 Latina Judge of the Year Award. Justice Guzman holds Pathfinder Awards from both the Texas Women Lawyers and the Travis County Women Lawyers Association and was an early recipient of the Texas Executive Women Women on the Move® award.

Justice Guzman was recently elected to the Board of Trustees for The Center for American and International Law. She is a member of the Board of Trustees of South Texas College of Law. Justice Guzman also serves on the Board of Visitors of Duke University School of Law. She previously served on the board of the Garland Walker American Inns of Court. Since 2005, she has been an elected member of the American Law Institute. Justice Guzman has also served as adjunct faculty at the University of Houston Law Center and the American Bar Association Family Law Trial Advocacy Institute.

Before taking the bench, Justice Guzman enjoyed a successful 10-year career in Houston. She holds a B.B.A. from the University of Houston, a law degree from South Texas College and an LL.M. from Duke University School of Law.

Justice Guzman was re-elected in 2016, and her current term expires on December 31, 2022.