Justice Amparo Guerra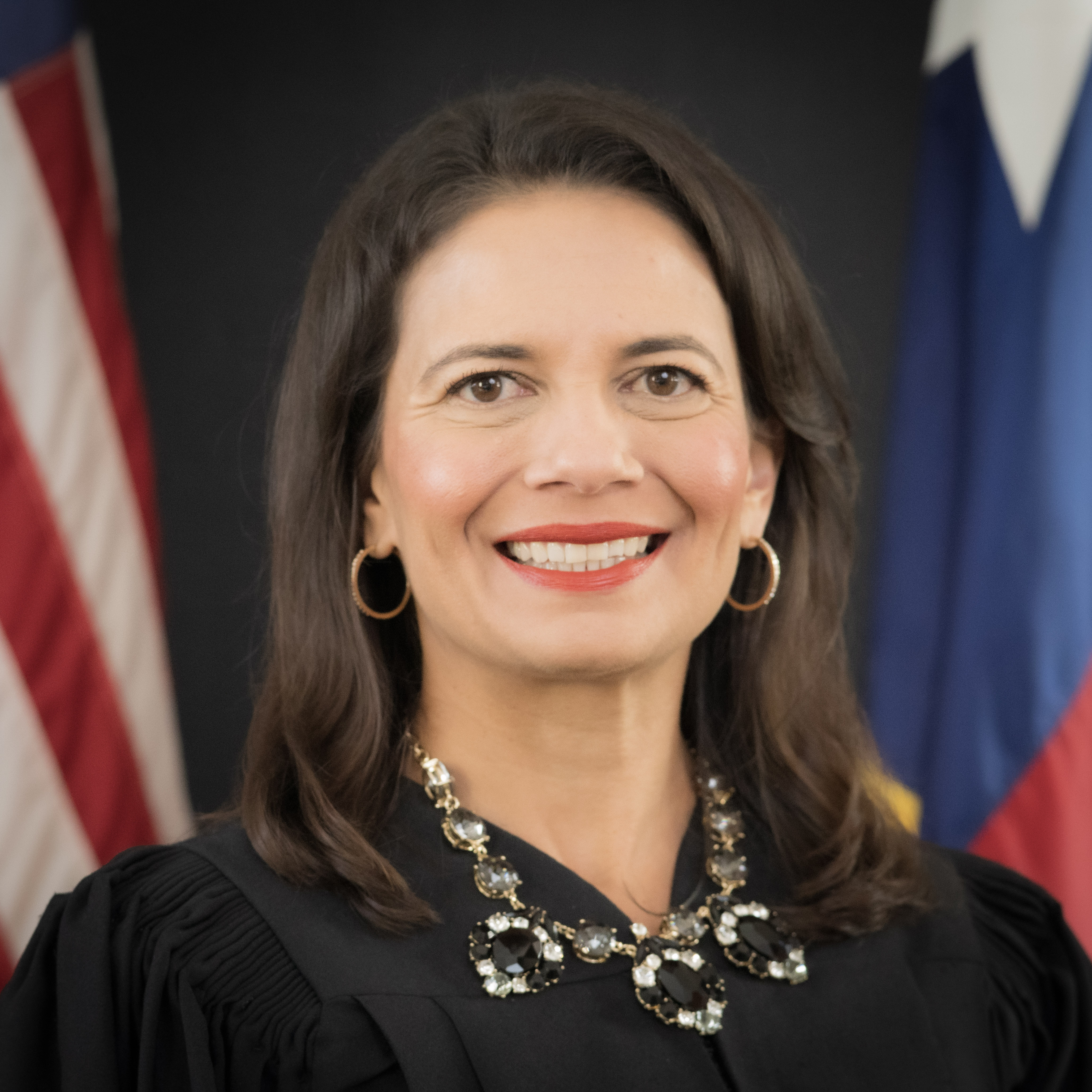 Place 5
Justice Amparo Monique Guerra was elected to the Texas First Court of Appeals in 2020, bringing her record of academic and professional excellence, as well as her diverse background, to the bench.
She previously served as an Associate Municipal Judge for the City of Houston while practicing law full time. She was the youngest sitting judge on that court when she was originally appointed in 2005 at age 28.
Justice Guerra was named a Texas Super Lawyer and has nearly 20 years' experience handling complex civil cases, from start to finish, in state and federal, trial and appellate courts throughout Texas and other states. She represented all types of clients, from individuals and families, to businesses of all sizes: from sole proprietorships and small and mid-size companies, to some of the largest corporations in the world. She worked in law firms of various sizes, including small, mid-size, and large, ultimately becoming the first Hispanic partner at her national law firm.
She graduated with distinction from St. George's School in Newport, Rhode Island after attending all four years of high school there as a boarding student on a full academic scholarship. 
Justice Guerra graduated from Rice University, where she was on the President's Honor Roll, with a double major in Latin American Studies and Sociology.
She obtained her Juris Doctorate from the University of Houston Law Center, which awarded her a Dean's Merit Scholarship, and two Public Interest Fellowships: one to work with Texas Rural Legal Aid, and the other with Farmworker Legal Services in Michigan.
Justice Guerra interned with and clerked for United States District Judge Filemón Vela in the Southern District of Texas.
Justice Guerra is multilingual. She received a Superior Certification in Commercial and Legal Spanish from the Madrid Chamber of Commerce, and she speaks Portuguese and Italian. 
She is the daughter of Retired Senior Justice Linda Yanez: a farmworker, turned teacher, turned lawyer, who became the first Latina to serve on any Texas appellate court, and the first woman on the Thirteenth Court of Appeals.
Justice Guerra is a devoted wife, and a proud mom of three children. She enjoys running, reading with her children, and playing tennis and soccer with her family.